AVAILABLE AT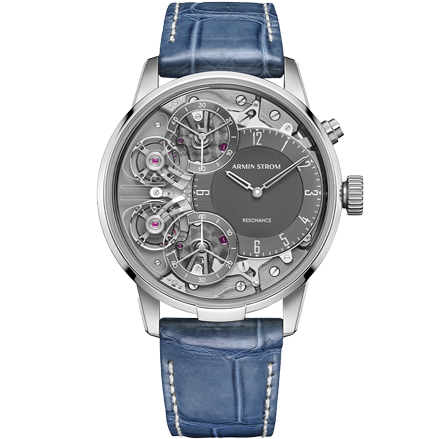 Armin Strom's watches are not characterised by extravagant design, rather by their intricate hand finishing. The timepieces are finished in myriad ways: through skeletonizing, engraved bridges, the application of decorative grained patterns or polished levers. In this sense, Armin Strom embodies a passion to put its stamp on the centuries-old heritage and traditions of the art of Swiss watchmaking with its own signature.
They are manufactured for connoisseurs and enthusiasts interested in the mechanical operations of a watch; for those with an eye for design and appreciate the highest level of craftsmanship, who are looking for exclusivity in Haute Horologie.
THE ICONS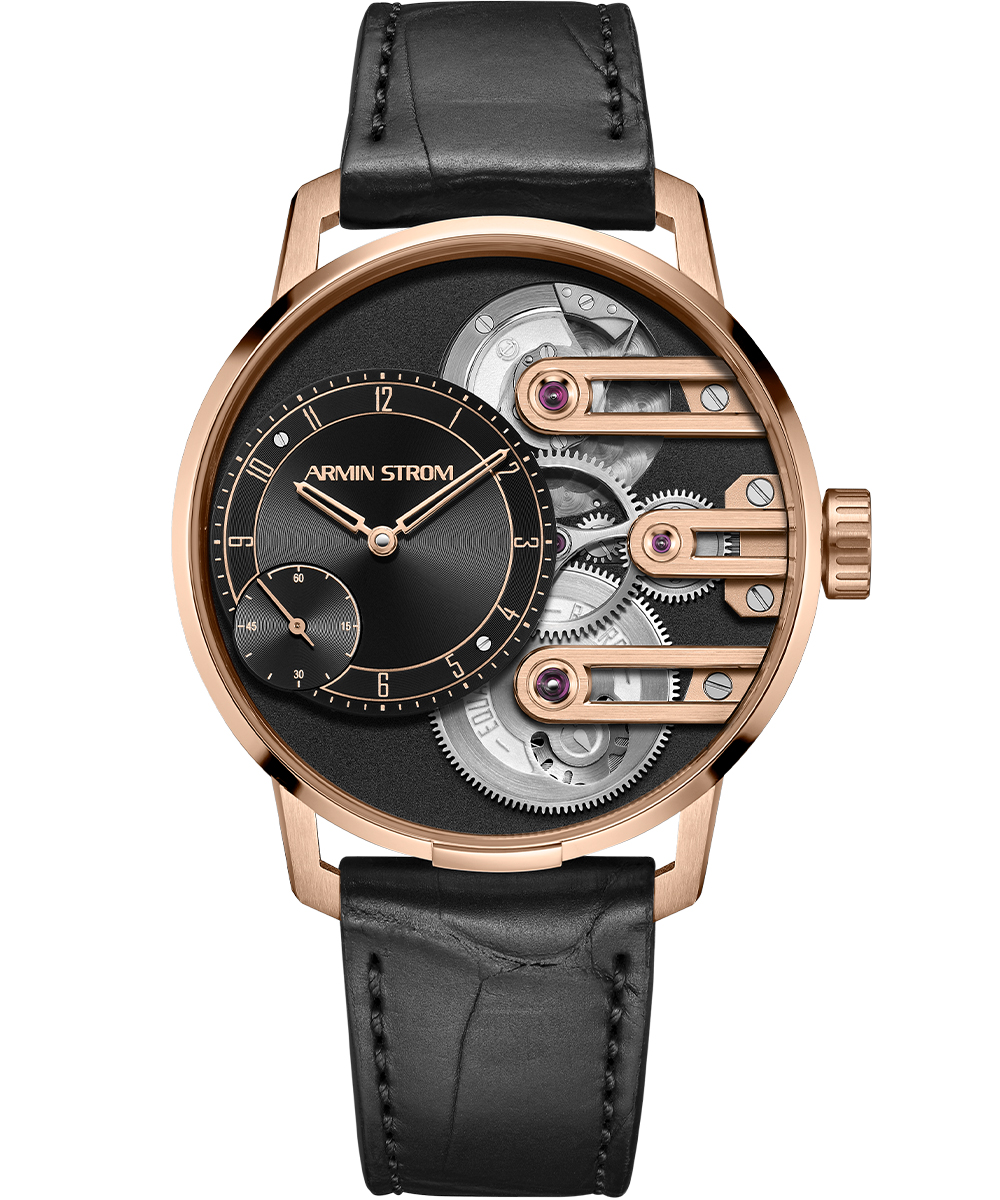 Gravity Equal Force Manufacture Edition Rose Gold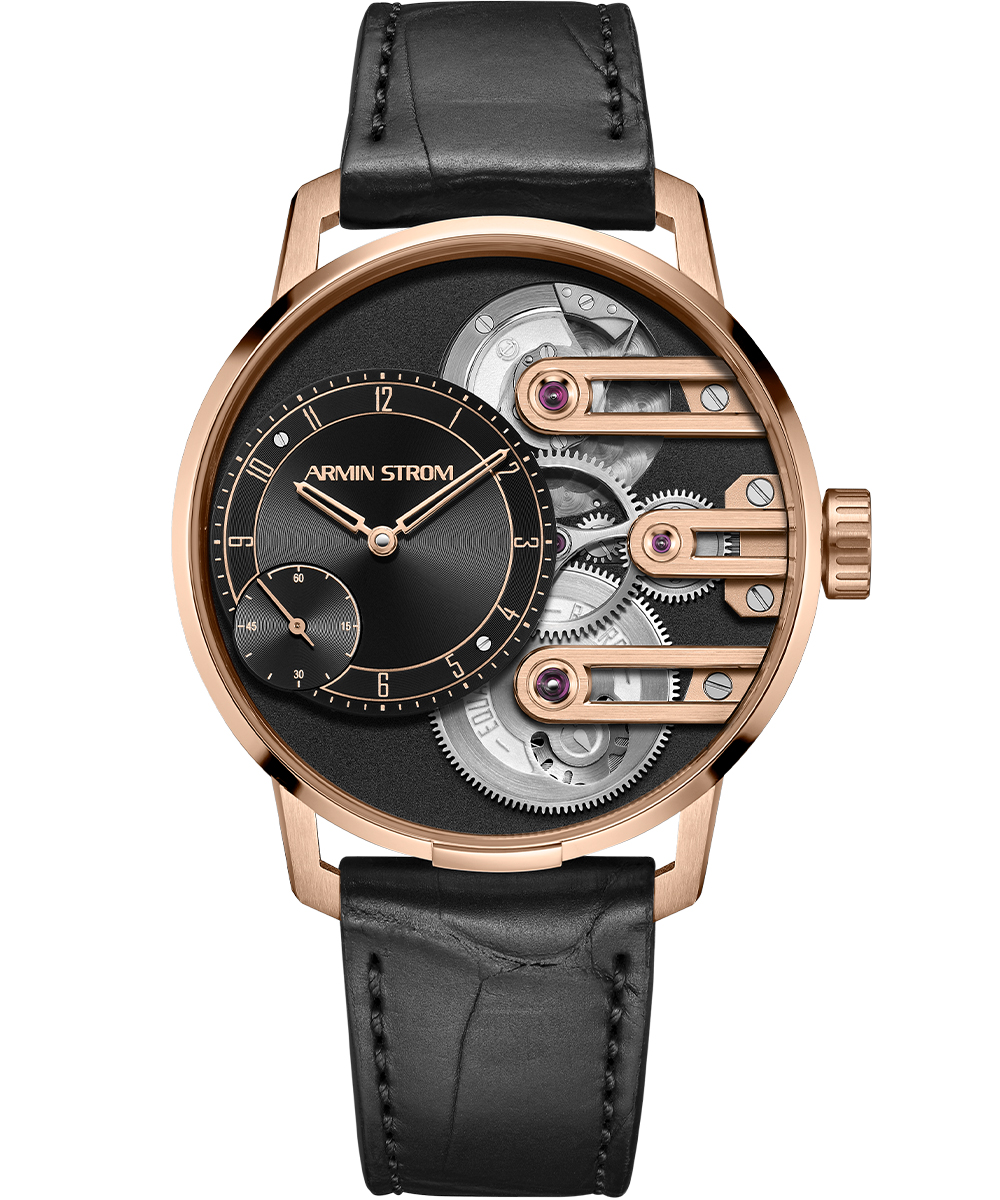 Gravity Equal Force Manufacture Edition Rose Gold
This Gravity Equal Force is a milestone timepiece and is the world's first automatic watch with constant force transmission that always delivers flawlessly constant precision. A key innovation, exclusive to the first set of System 78 watches, is the very first implementation of a "stop-work" declutch mechanism to be deployed in combination with an automatic movement. Typically seen only in haute-horology timepieces that are orders of magnitude more expensive, a "stop work" mechanism offers the benefit of more consistent energy transmission.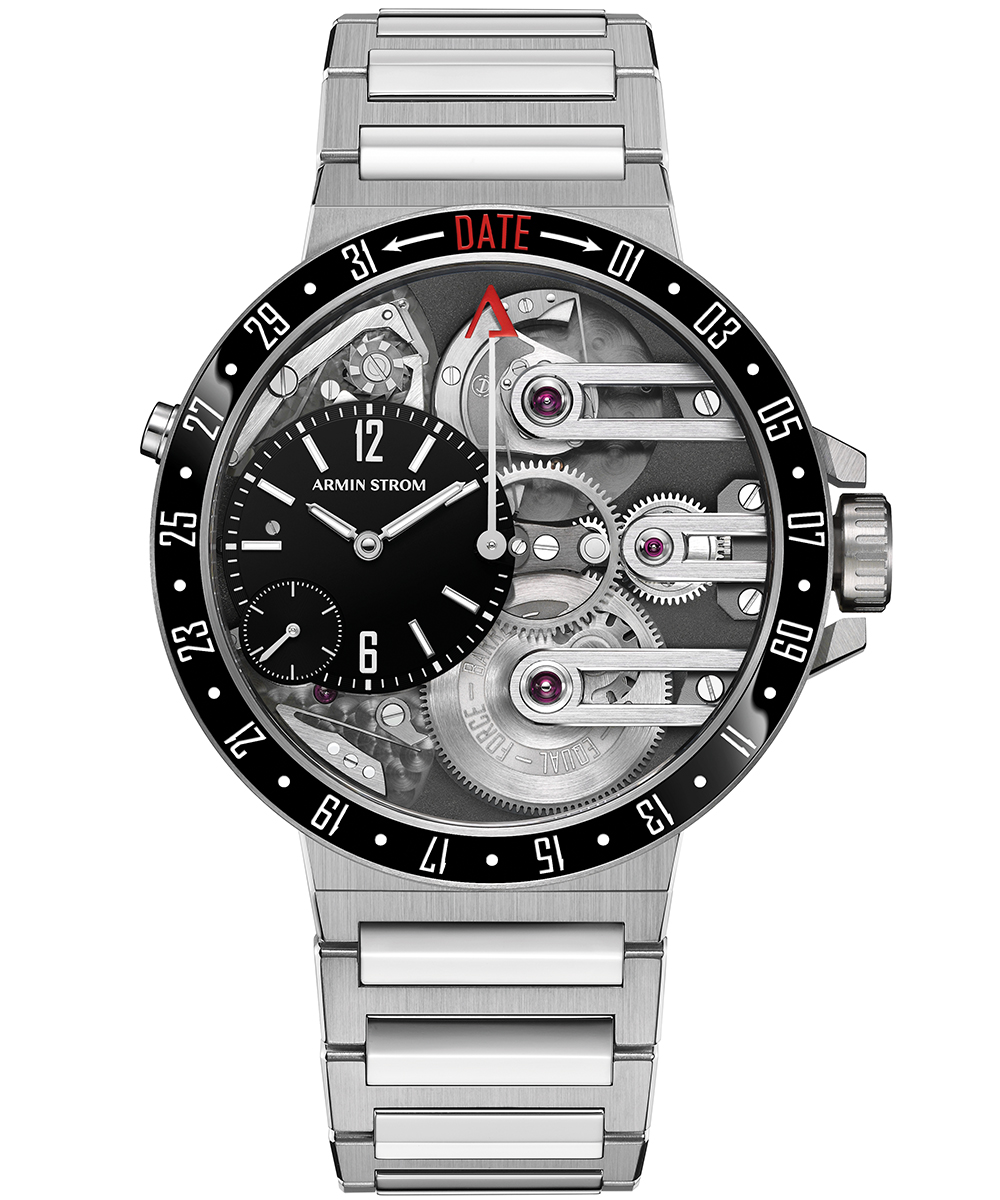 Orbit Manufacture Edition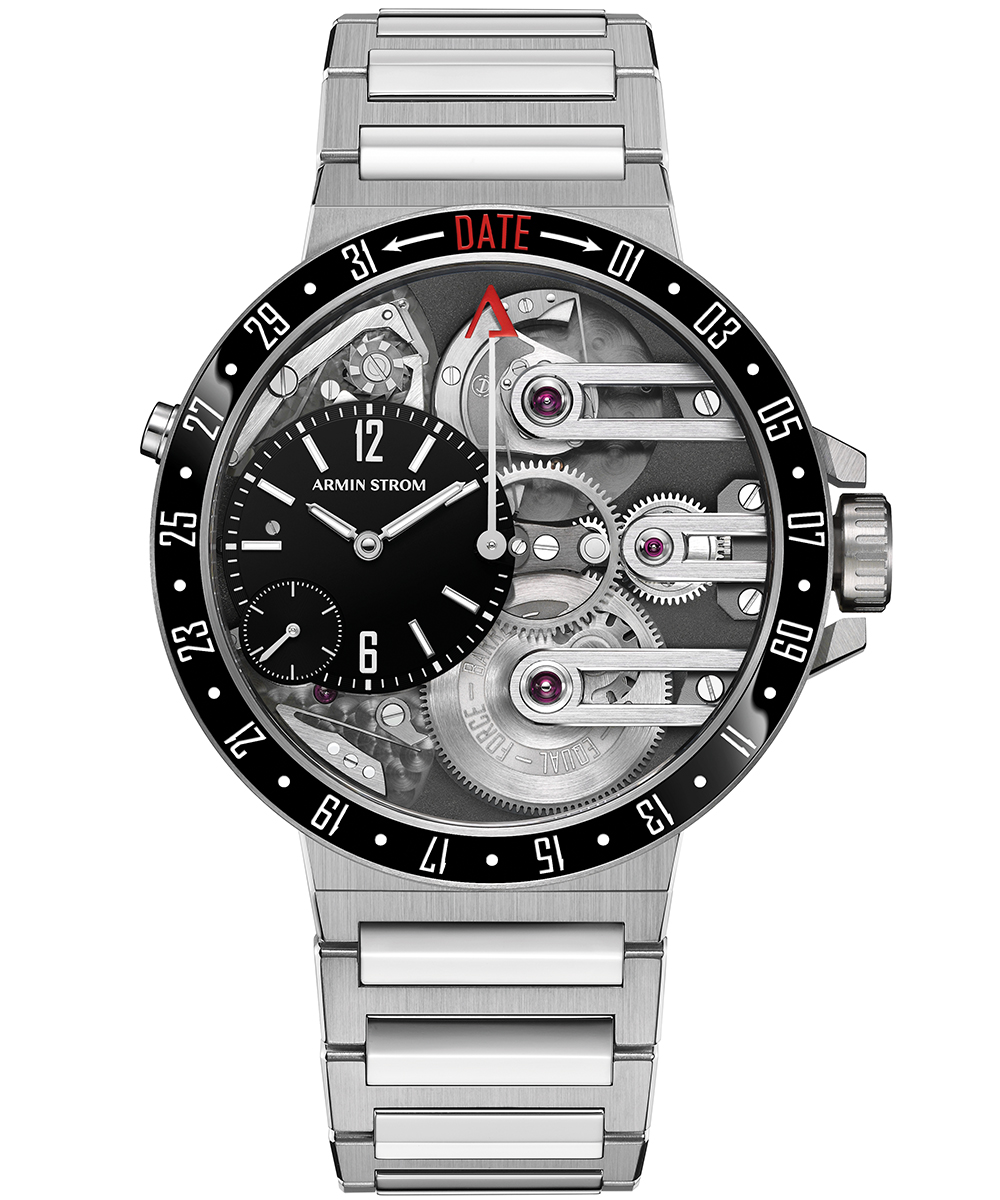 Orbit Manufacture Edition
Armin Strom has completely reinterpreted the ubiquitous date function in the Orbit, the world's first watch with an on-demand date indicated on the bezel. Crafted in steel with a ceramic bezel and an integrated steel bracelet, the Orbit adds a sporty touch to the first-of-its-kind column-wheel retrograde date atop the micro-rotor automatic movement with a torque-limiting barrel for optimal chronometric performance throught the watch's autonomy.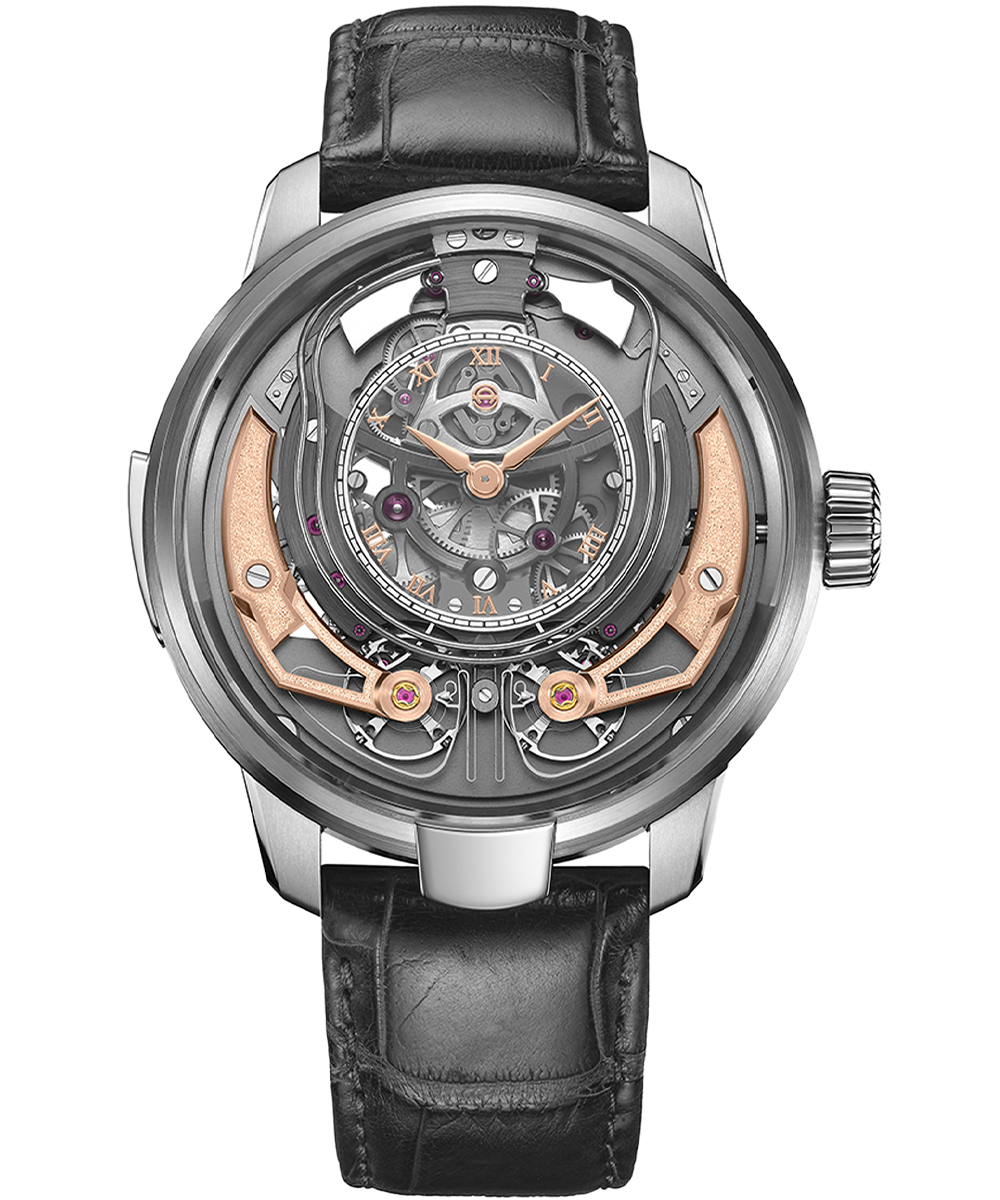 Minute Repeater Resonance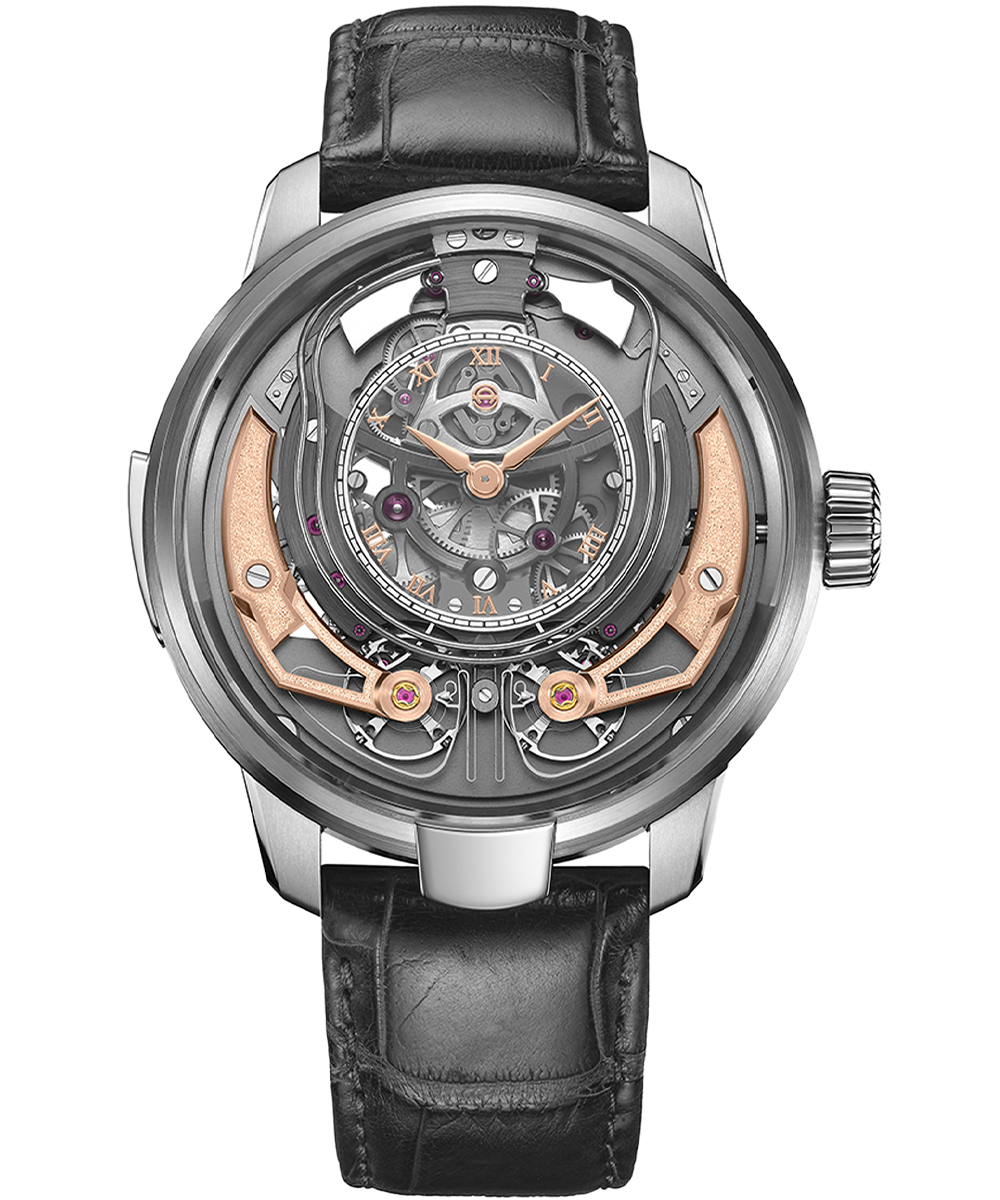 Minute Repeater Resonance
Inspired by Bern's centuries-old chiming tower clock, the Minute Repeater Resonance highlights both the phenomenon of resonance and the sonorous chiming of the time. Under a virtually invisible sapphire crystal dial, the dual balance wheels oscillate in a resilient state of resonance as the two hammers strike the time, offering a simultaneous horological spectacle for both the eyes and the ears. As the world's first and only resonance chiming wristwatch. It offers a one-of-a-kind experience to its owner.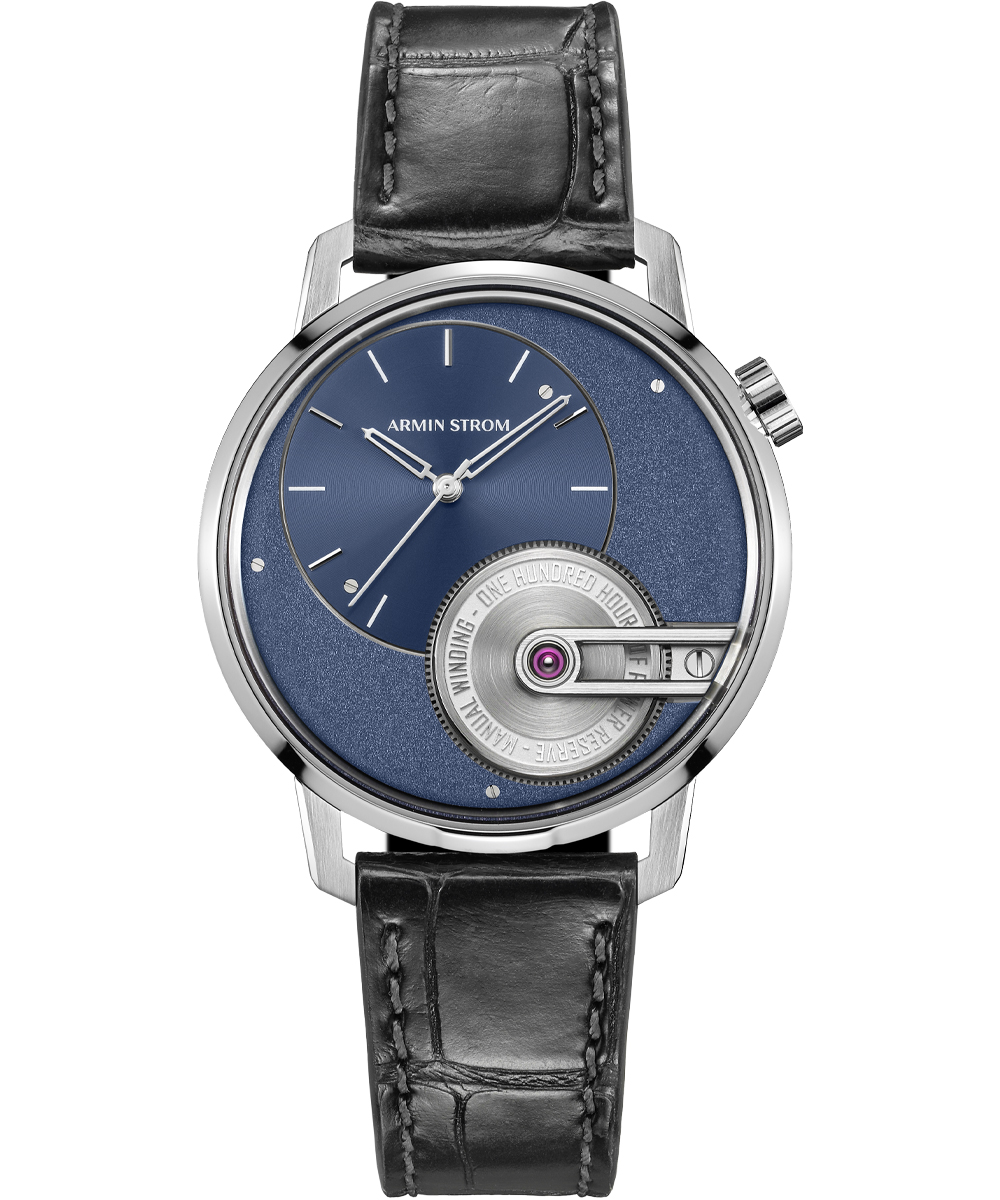 Tribute 1 Blue Edition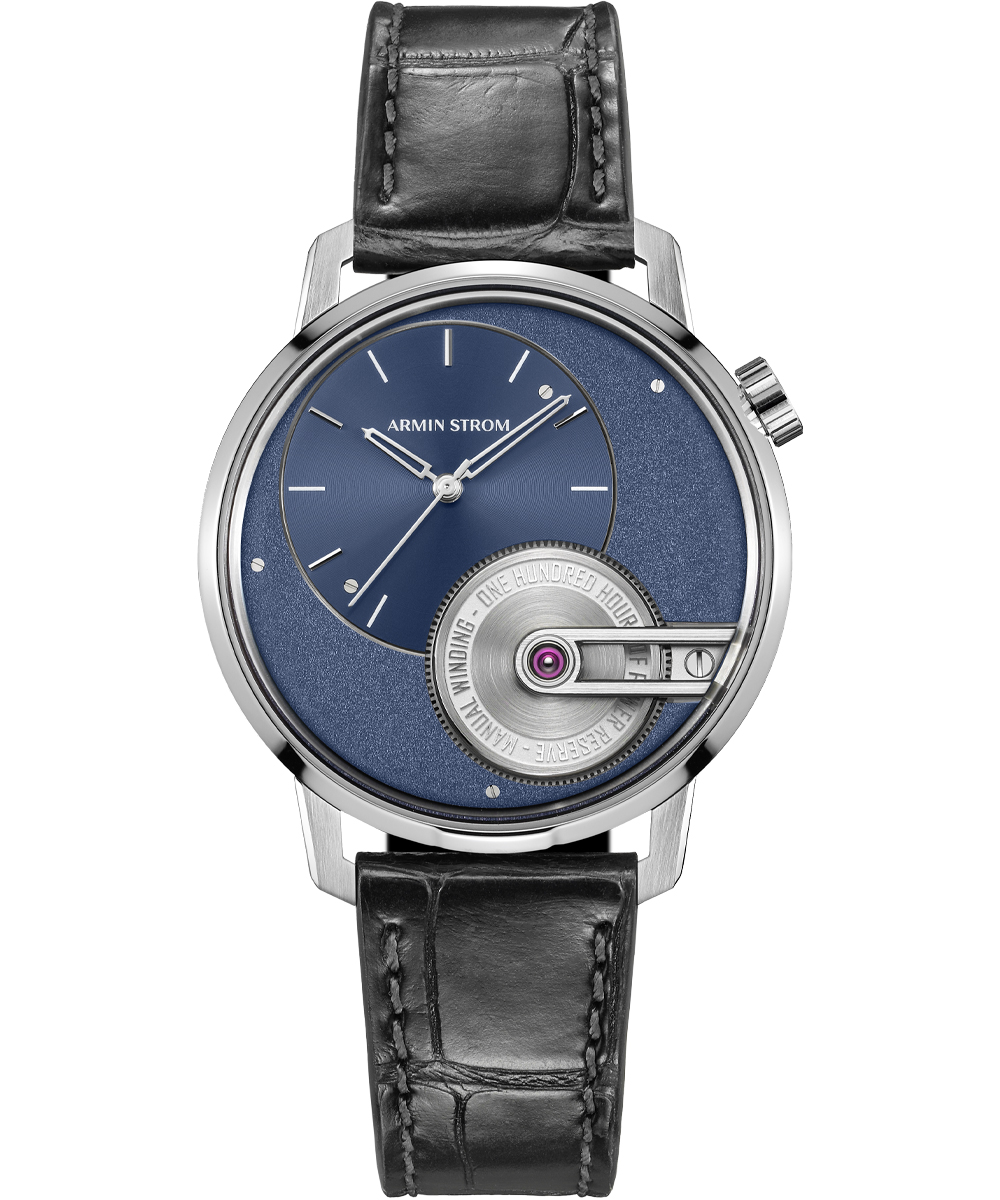 Tribute 1 Blue Edition
Introducing the Tribute 1: a modern reinterpretation of the haute horology dress watch that's both technically-innovative and beautifully hand-finished. The Tribute 1 revisits that history with a watch characterized by its modern aesthetics, classic proportions, technical distinction and exceptional hand-finishing.