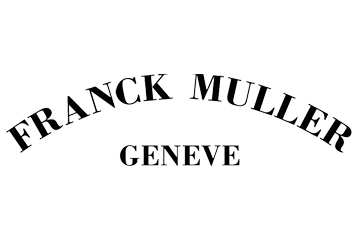 AVAILABLE AT
PENDULUM BOUTIQUES
CENTRAL CHIANGMAI

Unit 135, 1/F 99-99/ 1-2 Moo 4 Faham, Muang Chiangmai, Chiangmai 50000

Tel. +66 52 001295
Fax +66 52 001298

Google map

CENTRALWORLD

Unit A105, 1/F, 4,4/1-4/2,4/4 Rajdamri Road, Patumwan, Patumwan, Bangkok 10330

Tel. +66 2 252 4494
Fax +66 2 252 4492

Google map
MONO BOUTIQUES
FRANCK MULLER

SIAM PARAGON Unit M 45A , M/F, 991 Rama 1 Road, Patumwan, Bangkok 10330

Tel. +66 2 127 0229
Fax

Google map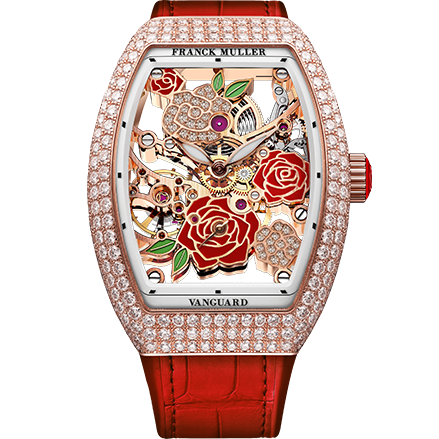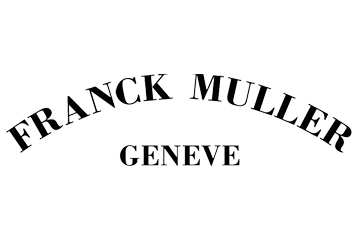 Franck Muller watches are one of the finest and most complicated of the world. The manufacture was founded in Geneva by Franck Muller and Vartan Sirmakes with the aim of creating exclusive timepieces characterised by complicated movements and original designs. Thanks to its strong in-house capabilities in numerous fields of Haute Horlogerie, this young company rapidly became one of the best Swiss horlogerie brands. Franck Muller has succeeded in combining boldness and creativity with exceptional Haute Horlogerie know-how.
THE ICONS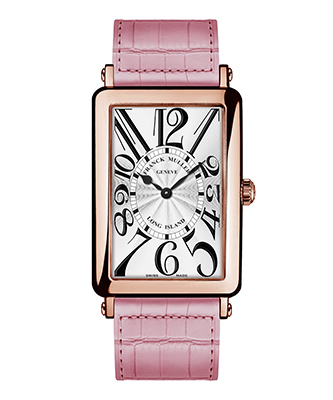 LONG ISLAND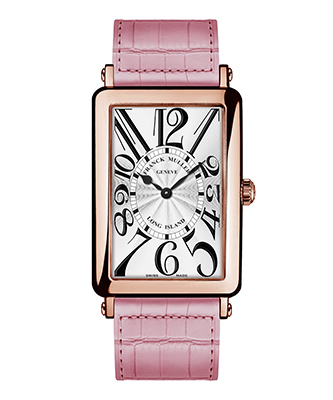 LONG ISLAND
The architecture of the Long Island™ pays tribute to the Art Deco movement in a new vision of the Novecento style. The Long Island, driven by its rectangular shape and numbers has become a leading collection of Franck Muller. From the eye-catching Color Dreams numerals, to the elegant diamonds adoring the case and from the colored alligator straps to the flawless dial, every single detail of the Long Island has been designed with care and attention to match the beauty of its owner.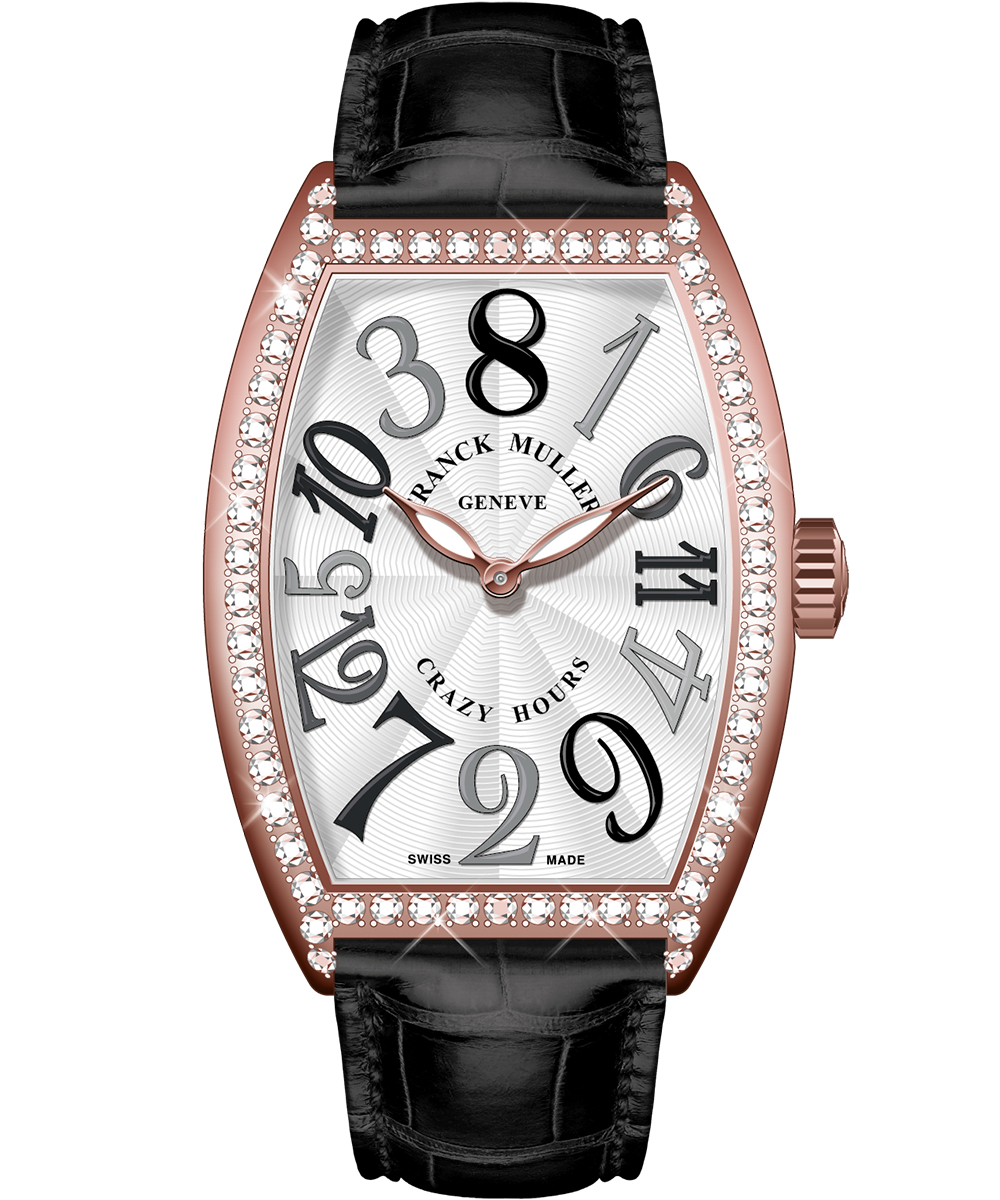 CINTRÉE CURVEX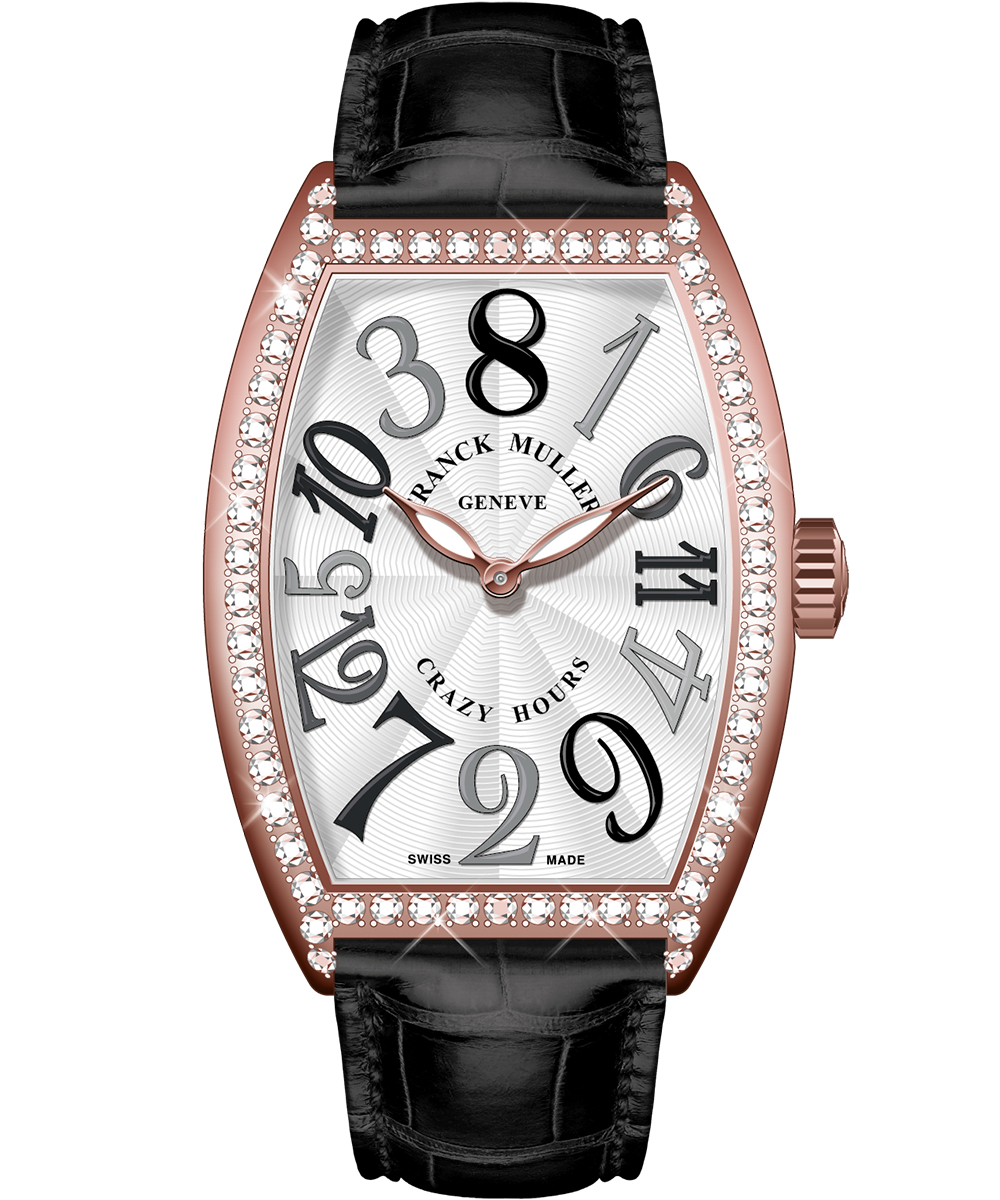 CINTRÉE CURVEX
The Cintrée Curvex™ is the iconic shape of Franck Muller. Thanks to its perfectly curved case and unique contours, the Cintrée Curvex is the brand's most distinctive silhouette. The unique and gorgeous numeral design is also what makes the Cintrée Curvex immediately identifiable. With its elegant cases, stunning dials and highly-complex movements, Franck Muller is very proud of all its timepieces. They really are great examples of vibrant and sophisticated designs that have timeless elegance.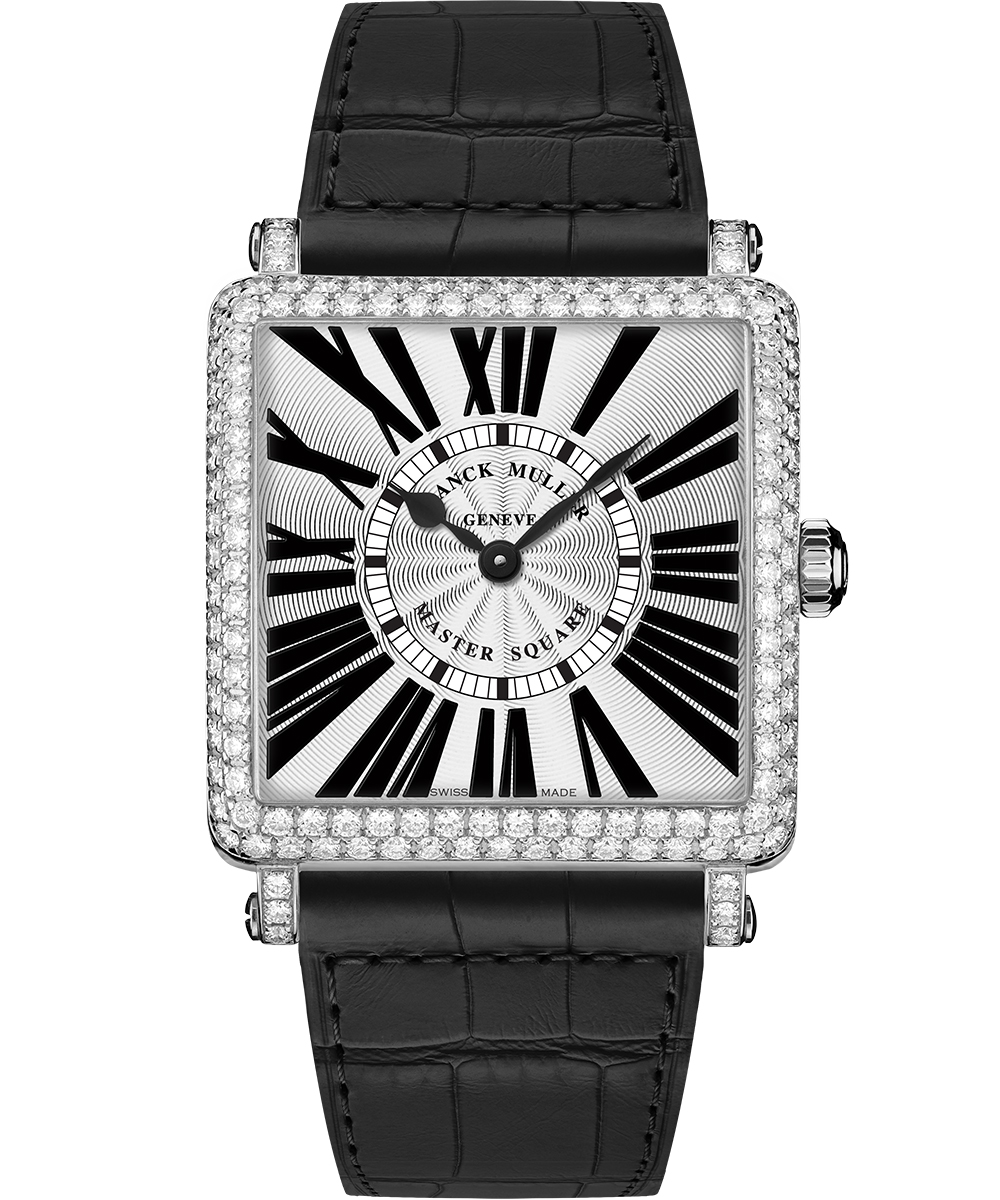 MASTER SQUARE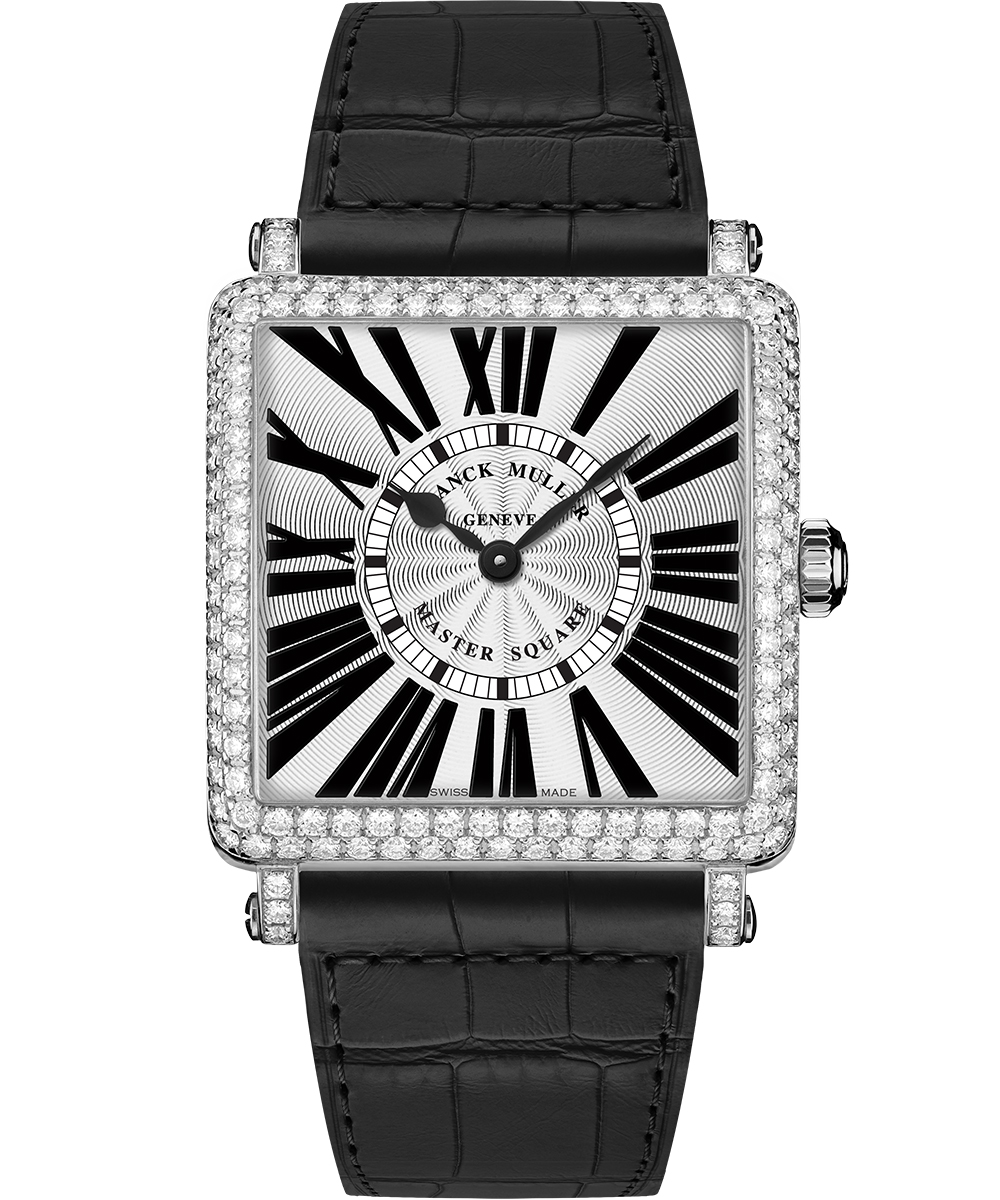 MASTER SQUARE
The Master Square™ collection is inspired by Franck Muller's taste for the Art Deco movement. The geometrical purity and symmetry of the lines gives the collection a perfectly balanced design. Harmony and grace are the watchwords when it comes to describing the design of the Master Square. Placed under the sign of elegance and refinement, the Master Square features beautiful contours that are showcased on the wrist of ladies with style and personality.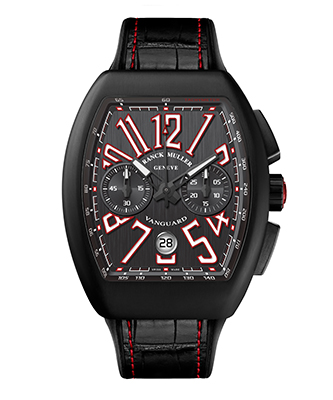 VANGUARD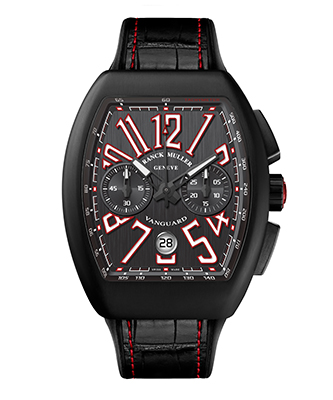 VANGUARD
Sailing in a sporty direction with this new captivating shape, the Vanguard™ collection calls in for clean and innovative aesthetics. The distinctive applique numerals have been meticulously hand-polished and hand-brushed. The dial and crown give the final touch to the sporty elegance and unique aesthetic of the watch. The strap is cleverly integrated inside the case in order to maintain and extend the curved aspect of the timepiece, the result being a stunning and sporty timepiece with a unique design.