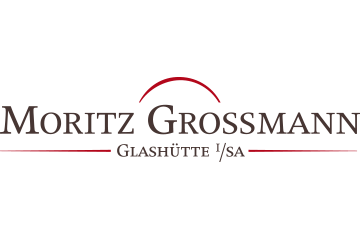 AVAILABLE AT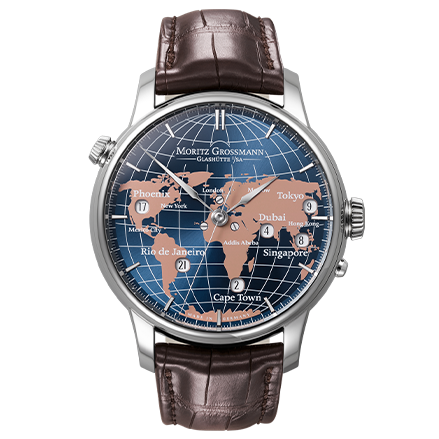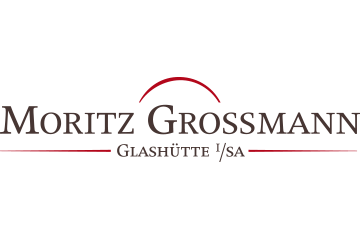 A place of origin is a realm that fulfils the need for identity, security, and individualism in life. In the 19th century, Moritz Grossmann found it in a small town in the Ore Mountains: Glashütte. In his atelier there, the exceptionally gifted pioneer developed technically outstanding watch models. More than 100 years later, watchmaker Christine Hutter discovered the heritage of Moritz Grossmann in Glashütte and established a new manufacture. Today, this is where ancestral craftsmanship is reinterpreted with modern technology. The beginning of a new era in the name of Moritz Grossmann: Schönstes deutsches Handwerk.
THE ICONS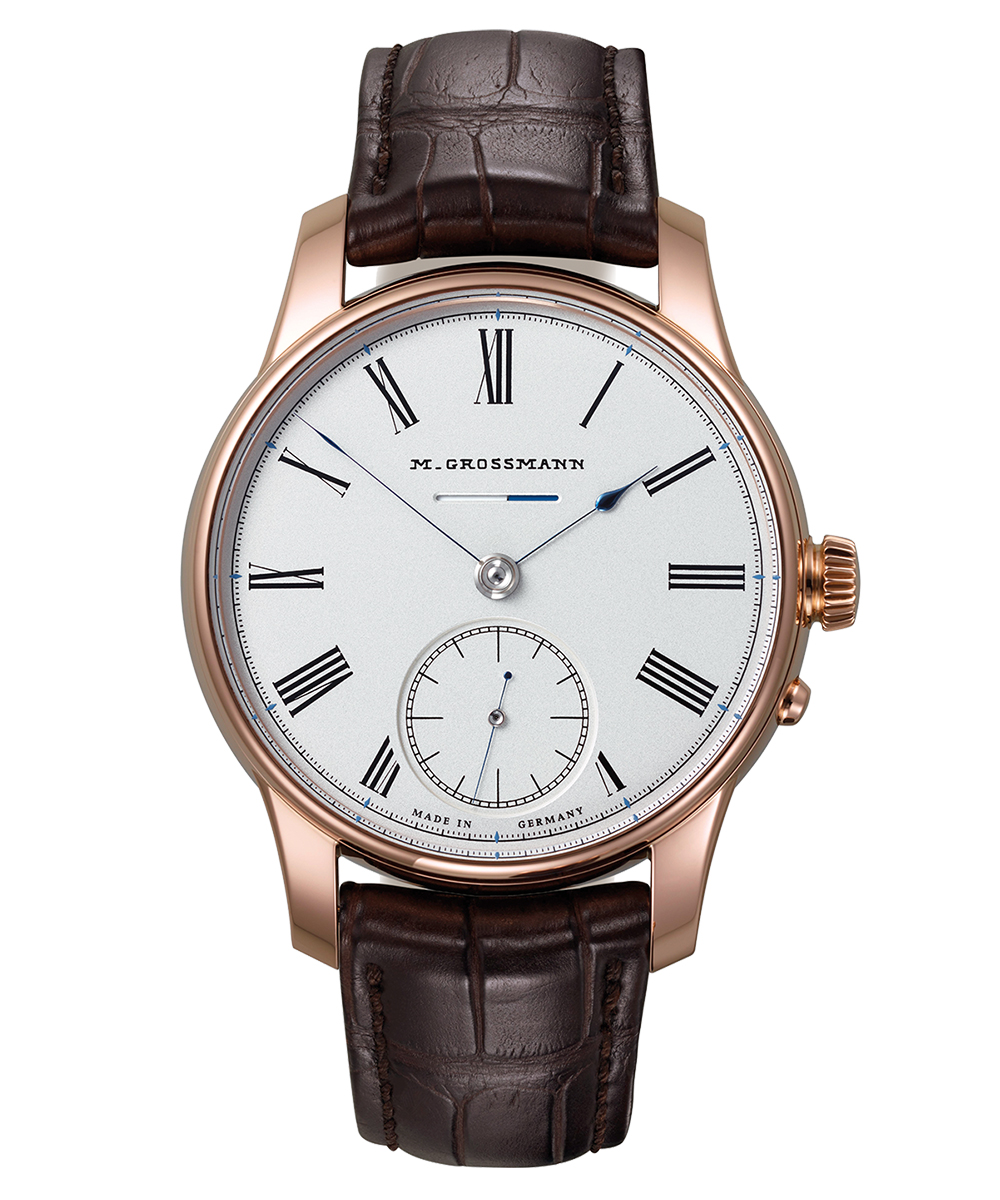 POWER RESERVE Vintage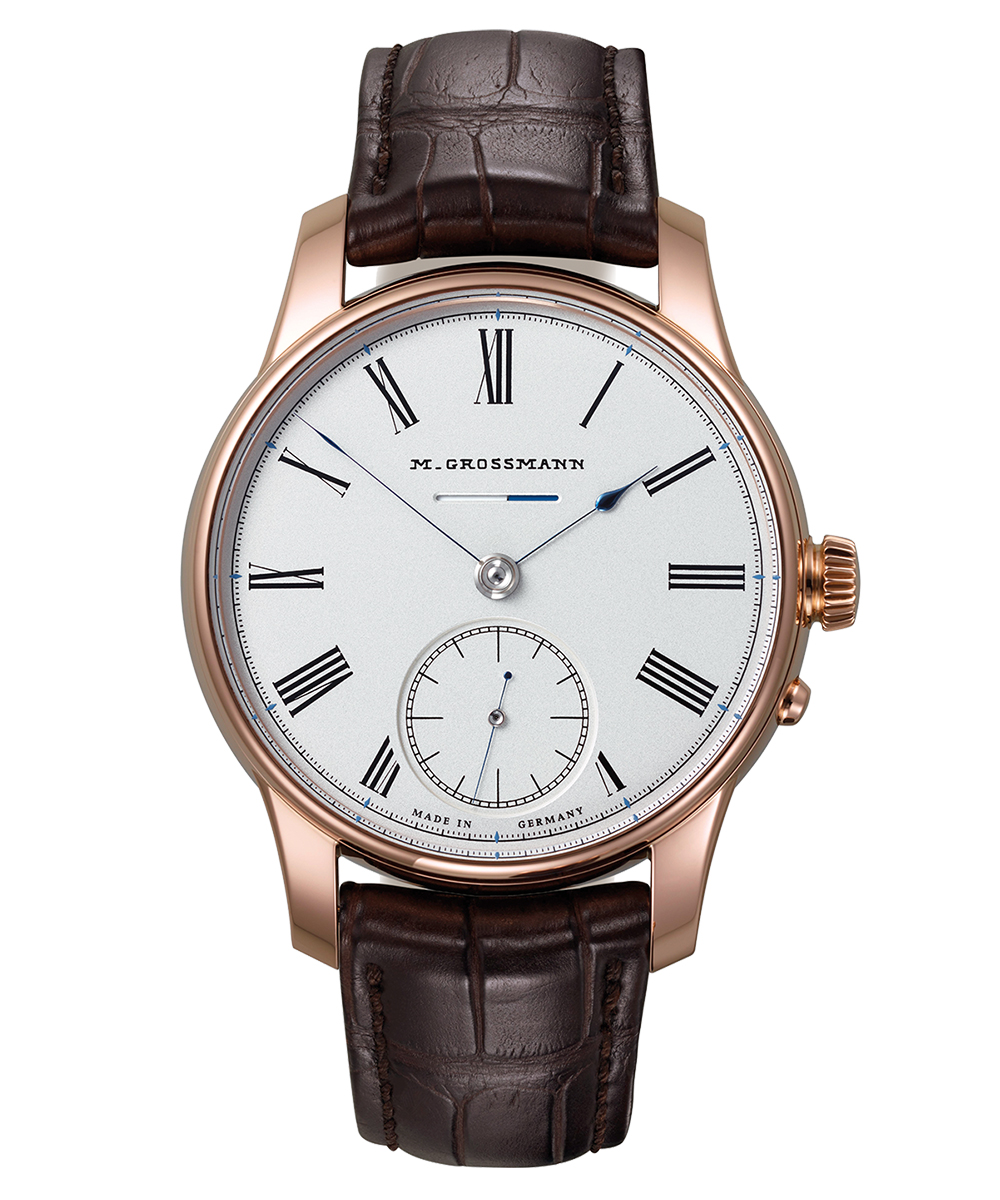 POWER RESERVE Vintage
The Power Reserve Vintage features finely crafted Roman numerals in black and the original logo. The "M. GROSSMANN" typography from 1875 graces the dial, paying tribute to the master, as he was respectfully called in Glashütte. A symbolic display in the form of a filigree bar indicator informs of the remaining power reserve.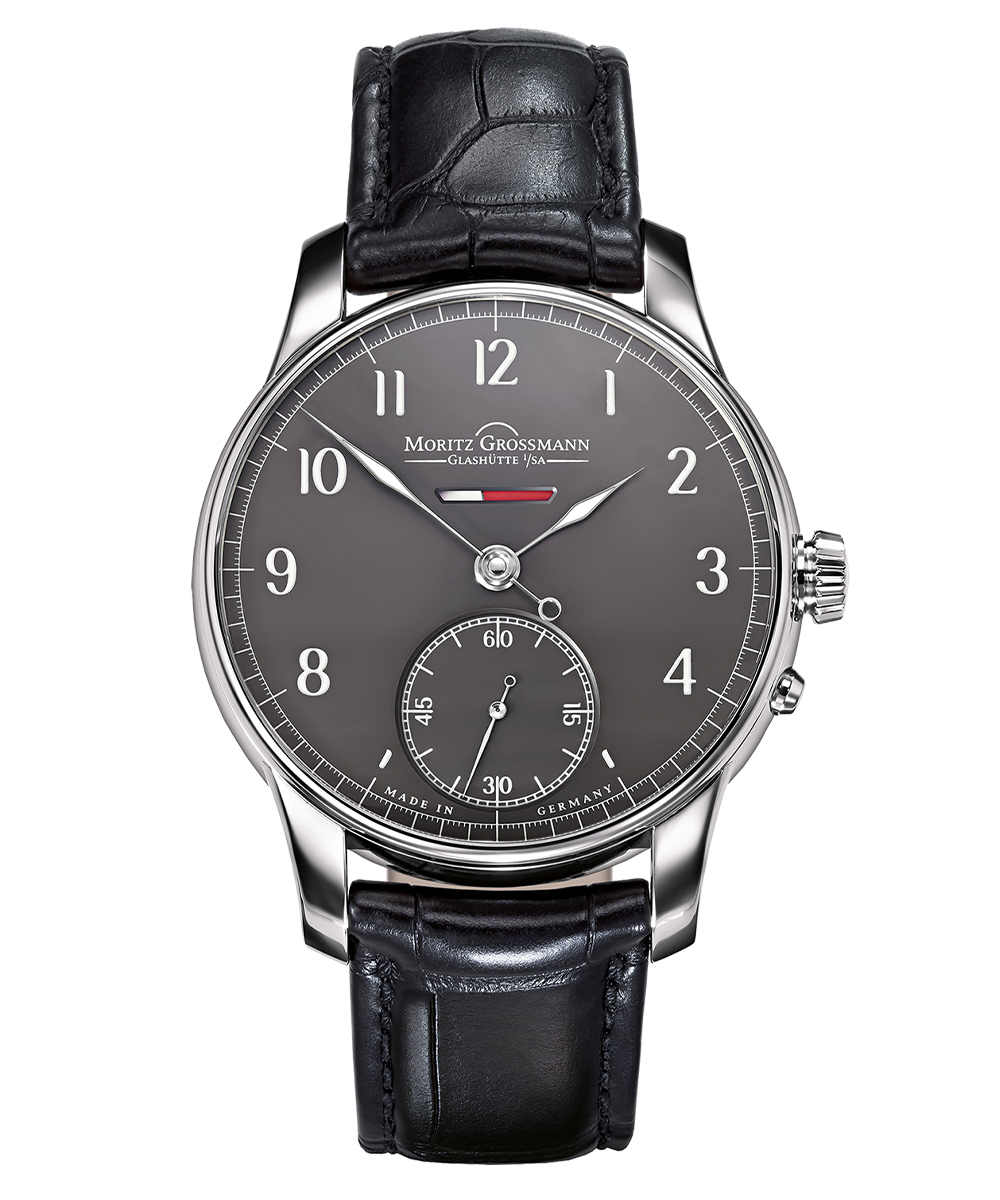 POWER RESERVE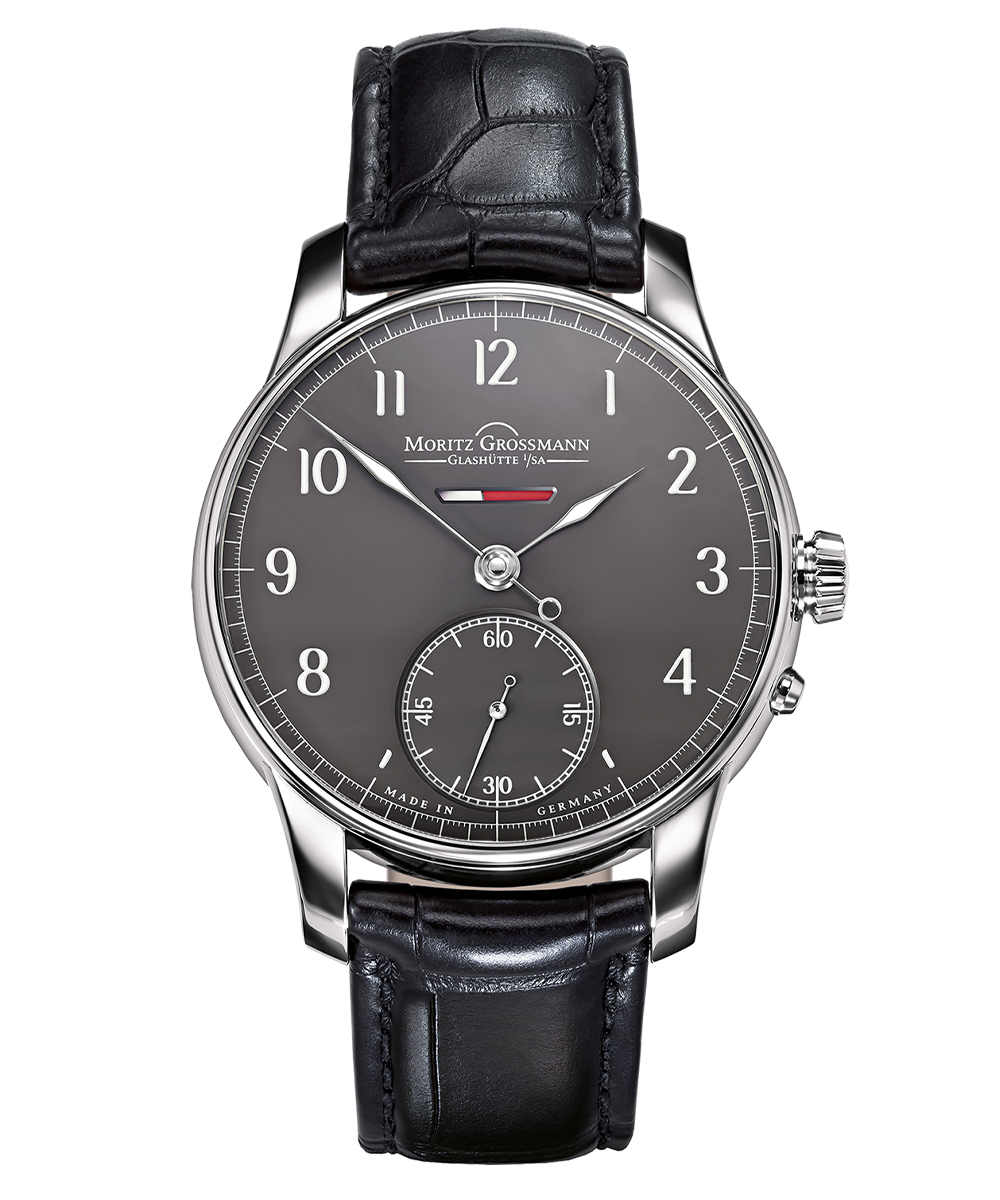 POWER RESERVE
The Power Reserve remains true to the family's neoclassic style. From the front, Arabic numerals, a crisp minute scale, and the case with its delicate bezel as well as gracefully tapered lugs project refined elegance.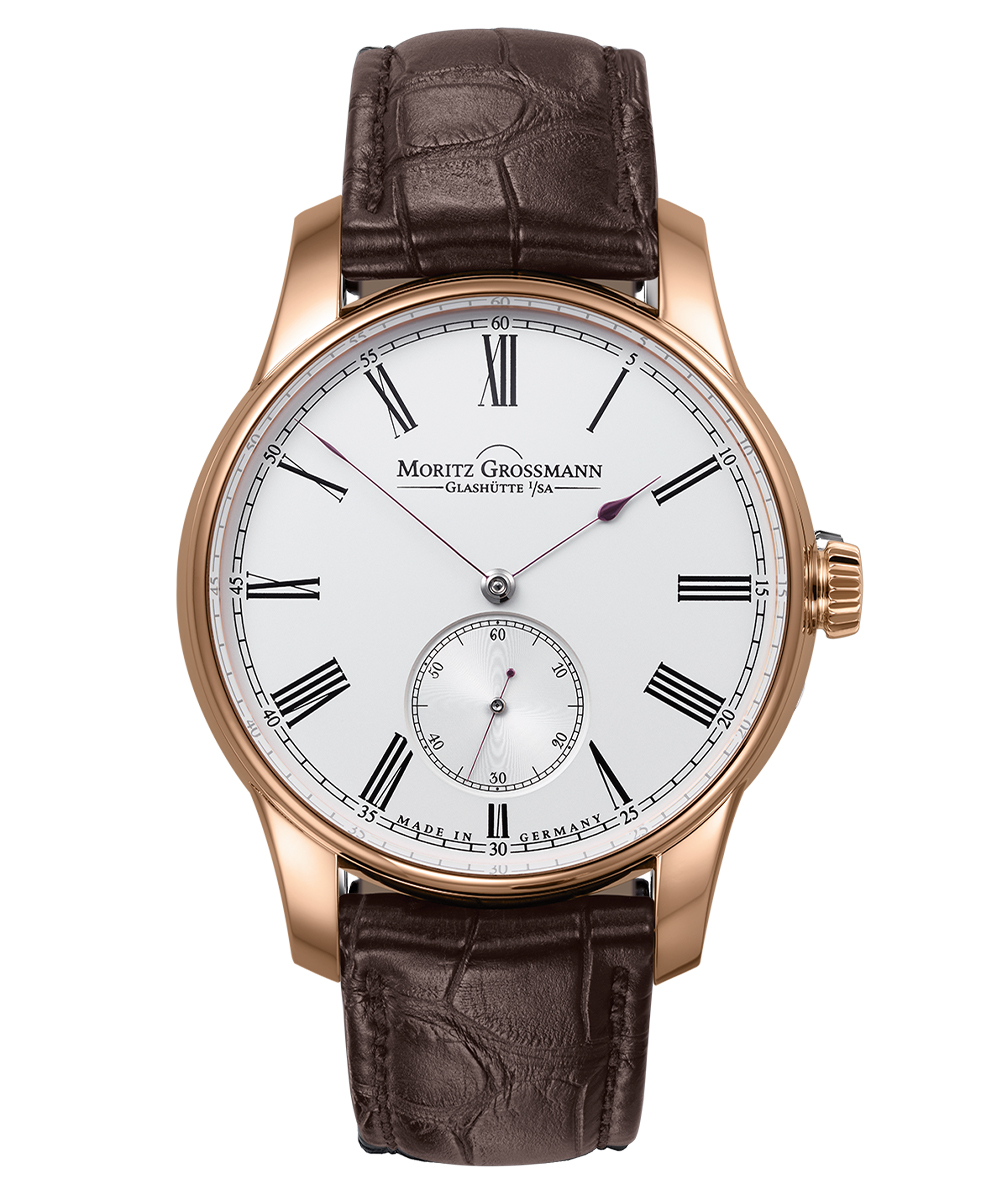 HAMATIC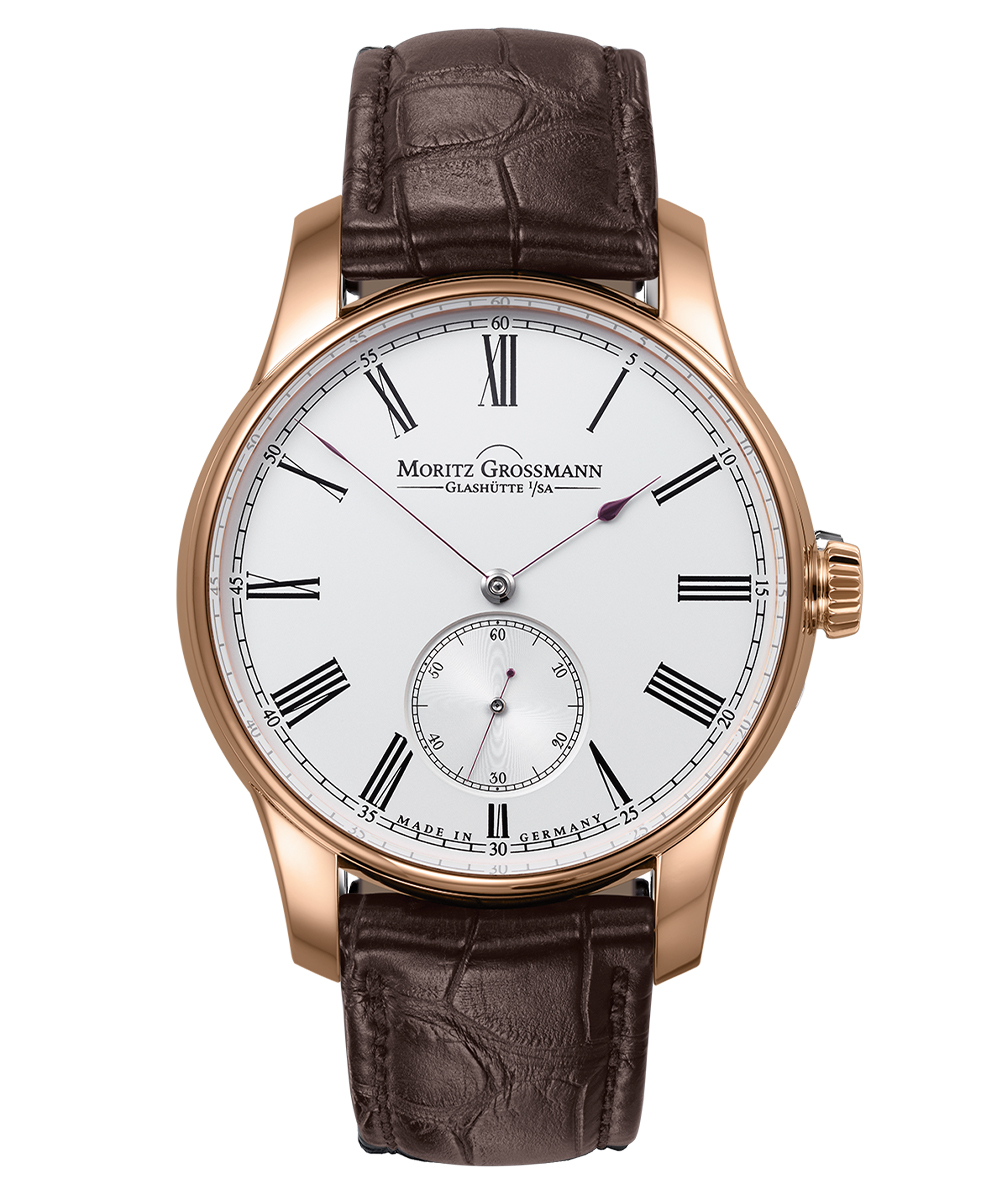 HAMATIC
Featuring the fine hands in brown-violet hue, the Hamatic is the first automatic watch of Moritz Grossmann. The elaborate design of the hammer mechanism, known as the Hamatic for short, provides a stage for the strikingly crafted gold hammer head and reveals the fascinating mechanics and exceptional finish of Grossmann's 106.0 movement.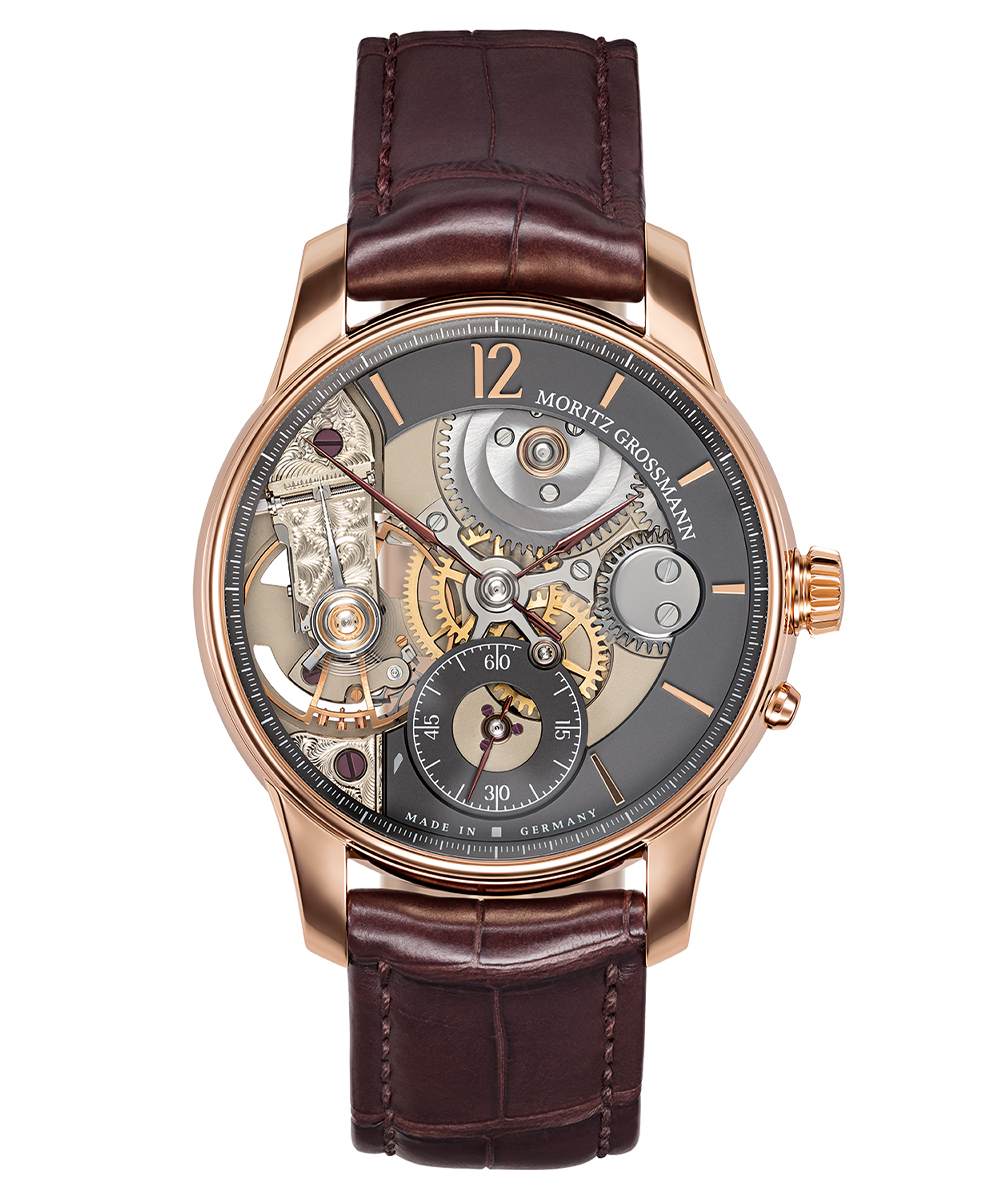 BACKPAGE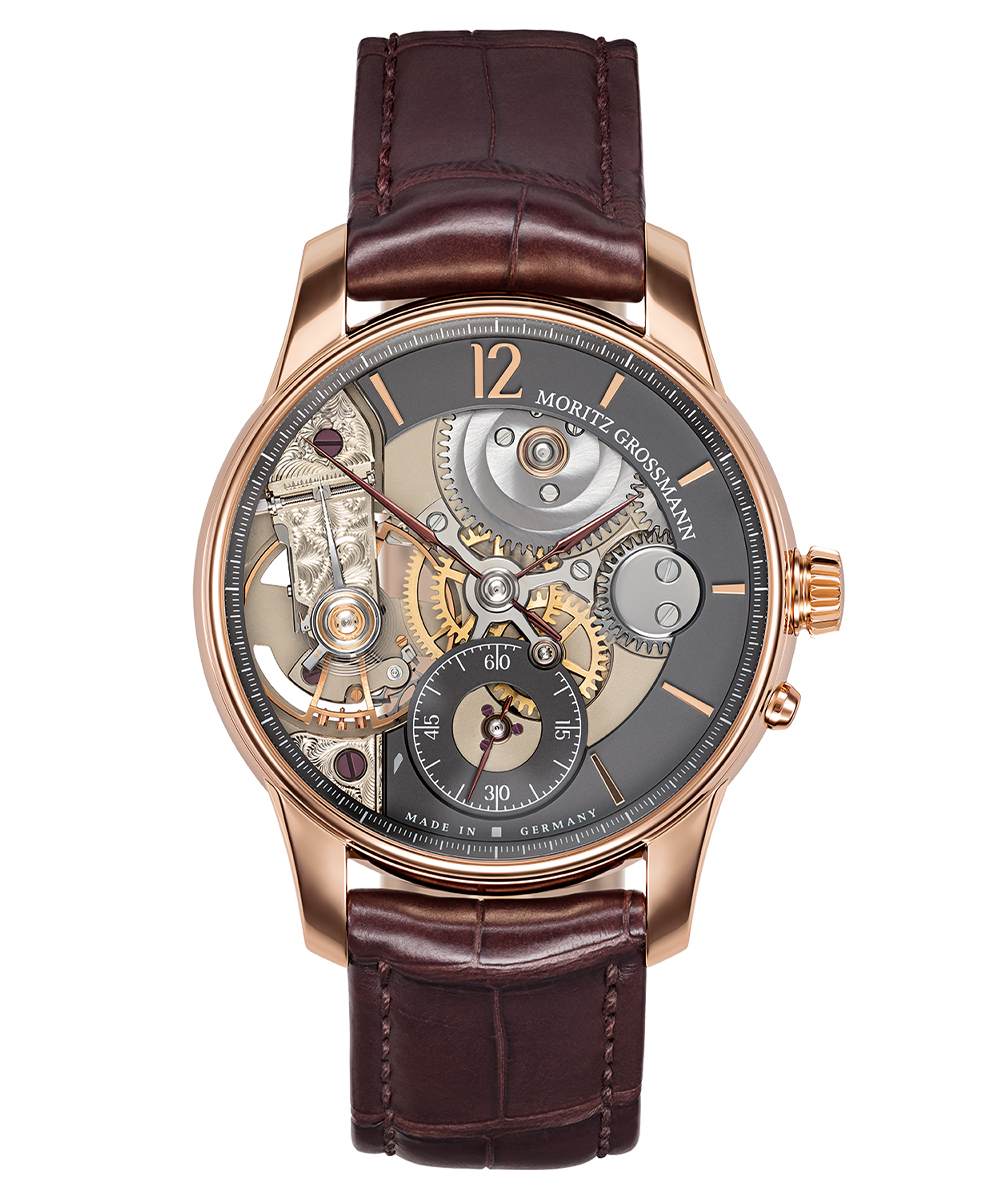 BACKPAGE
With the Backpage, Moritz Grossmann offers a showcase for the beauty of Grossmann's watchmaking artistry. Highlights such as the Grossmann balance, the hand-engraved balance cock or the ratchet wheel with three-band snailing can now be shown on the dial side thanks to a development of the mirroed caliber 107.0.