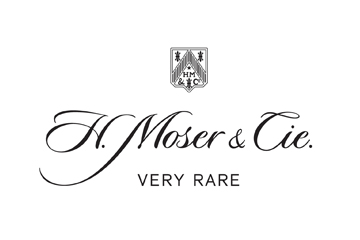 AVAILABLE AT
PENDULUM BOUTIQUES
Private: SIAM PARAGON (TEMPORARY BOUTIQUE)

Unit 106, 1/F, 991 Rama 1 Road, Patumwan, Bangkok 10330

Tel. +66 2 610 9423
Fax +66 2 610 9424

Google map

CENTRALWORLD

Unit A105, 1/F, 4,4/1-4/2,4/4 Rajdamri Road, Patumwan, Patumwan, Bangkok 10330

Tel. +66 2 252 4494
Fax +66 2 252 4492

Google map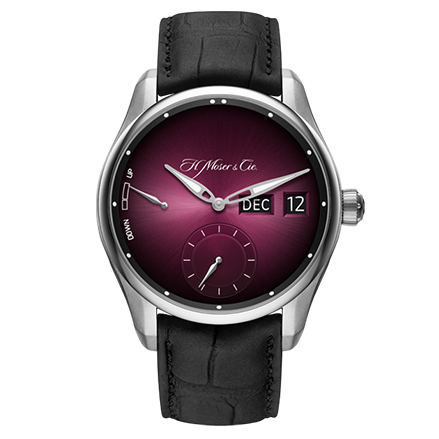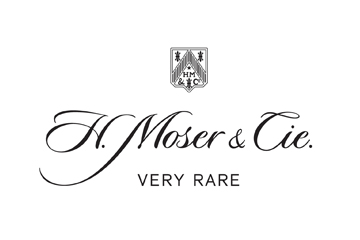 Heinrich Moser was born in Schaffhausen, Switzerland, in 1805. Both his grandfather, Johannes, and his father, Erhard, were watchmakers of the highest calibre. Heinrich was the beneficiary of their rare knowledge, quickly becoming an expert watchmaker in Le Locle.. In 1828, Heinrich's entrepreneurial spirit led him to St. Petersburg where he founded H. Moser & Cie. The company's rare and exquisite creations were soon gracing the wrists of Russian princes and members of the Imperial Court.
THE ICONS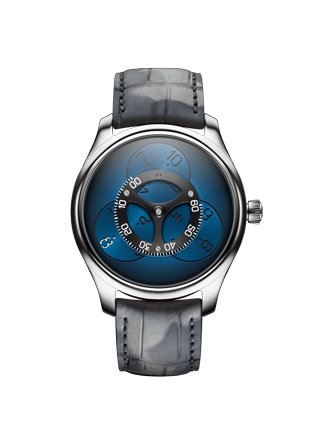 Endeavour Flying Hours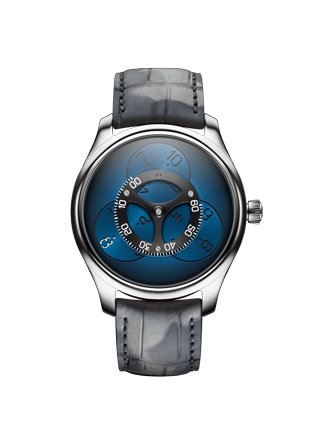 Endeavour Flying Hours
To innovate, you have to challenge yourself. For the first time in its history, H. Moser & Cie has revisited its time display methods to create a new, disc-based system. The mechanism is inspired by the planetary systems that led to the birth of modern, independent watchmaking. Adopting a technical approach that respects the elegant, understated style of H. Moser & Cie., the result is an exceptionally refined time measuring instrument. The Endeavour Flying Hours represents a major step for H. Moser & Cie. This remarkable modular development is based on its automatic HMC 200 calibre, which has been modified to create the HMC 806 movement.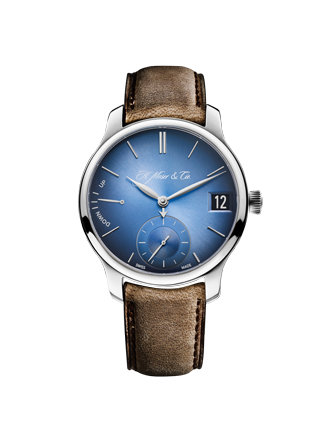 Endeavour Perpetual Calendar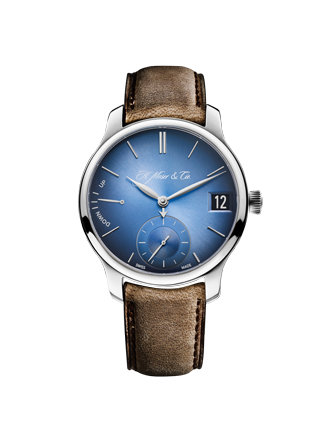 Endeavour Perpetual Calendar
Our perpetual calendar is the ultimate in terms of simplicity and ingenuity. A short arrow-shaped hand uses the hour indices to indicate the month. Thanks to the Flash Calendar system, the date change happens instantaneously at midnight. The time can be adjusted forwards or backwards at any moment without any risk to the movement. This combination of exceptional solutions led the Endeavour Perpetual Calendar to be recognised at the Geneva Watchmaking Grand Prix in 2006, in the complicated watches category.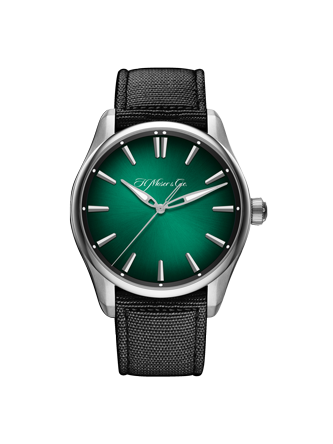 Pioneer Centre Seconds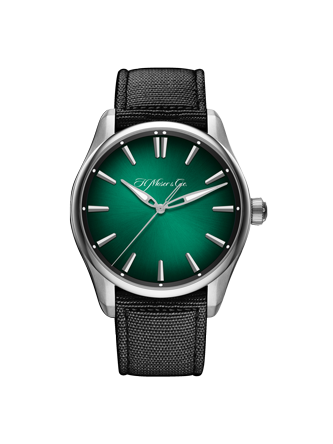 Pioneer Centre Seconds
The Pioneer Centre Seconds is not only water-resistant up to 120 metres, and easy to read in the dark thanks to the Superluminova® elements on the hands and dial, it also has a highly efficient automatic movement. Thanks to the automatic bi-directional pawl winding system, the watch is wound more quickly and has a minimum power reserve of 3 days. This ingenious mechanism sets the bar very high for an elegant sports watch.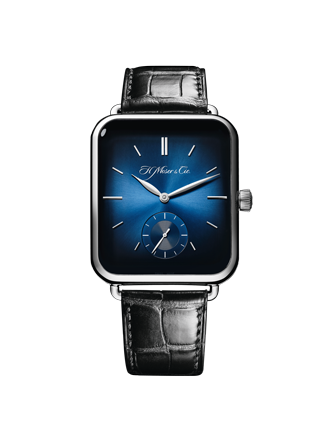 Swiss Alp Watch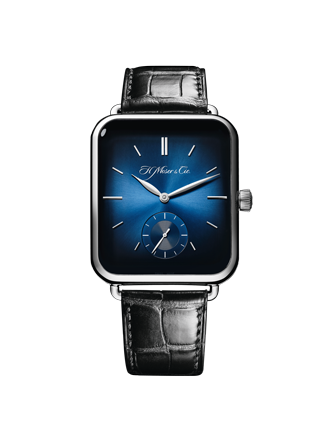 Swiss Alp Watch
The Swiss Alp Watch has a modern design and a 100% mechanical heart. Its rectangular case with soft, rounded corners is topped by a crystal with curved edges. The classic dial reveals a deep, mysterious lustre in midnight-blue fumé. Mixing genres, H. Moser & Cie. has created an on-trend classic. "The Swiss Alp Watch does not allow you to make calls, tweet or consult your diary. However, it continues to claim its place as an instrument for measuring time rather than consuming it. It redistributes priorities: taking time for oneself and one's loved ones, with no filter, interface or embellishment."