Home / News / A MAN OF HIS TIME
A MAN OF HIS TIME
April 19, 2019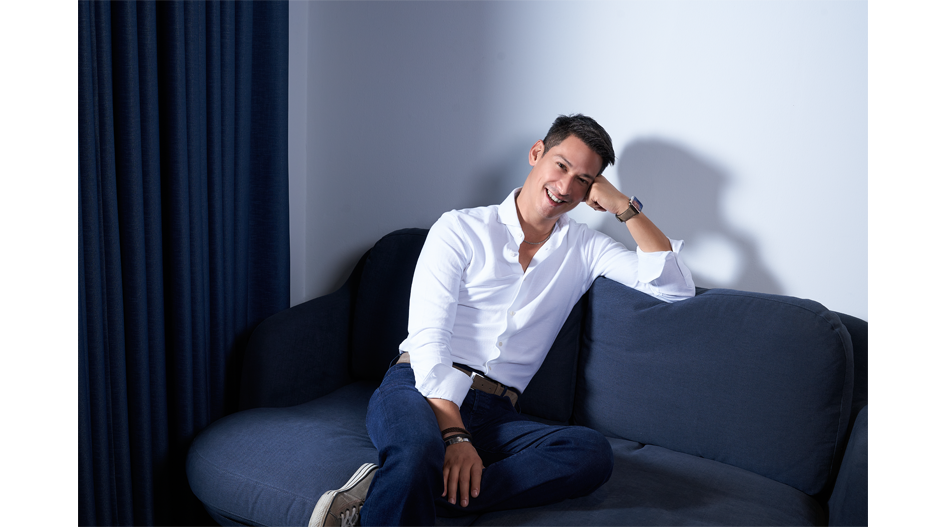 Photographs by Nat Prakobsantisuk
Interview by Vasit B.
For the inaugural issue of Moments in 2019, we introduce you to a half Thai-half Swiss gentleman in his mid forties, Mr. Philipp Oliver Piaz, who will share his interesting outlook on working efficiently, time management, values, and, of course, his personal obsession with watches.
We first met Mr. Philipp Oliver Piaz, co-founder and managing partner of Finaport in Singapore, a wealth management firm with offices in Zurich, Singapore, Liechtenstein and Miami, when he flew in from Singapore to join our exclusive sit-down dinner for the launch of H. Moser & Cie. in Bangkok in October 2018. Since then, we got to know the man and his passion for mechanical watches over relaxed conversations and eventually a formal interview covering a wide range of topics such as his lifestyle, his outlook on life and his personal philosophy on time management. It is with the latter that we kicked things off. "When speaking about time management, for me it's all about preparation.  I strive to always be aware of my schedule, going over my calendar the day before to check what I have to complete, whom I have to meet, and again the morning of, in case there are any last minute changes made by my colleagues or clients – if an appointment is not in my calendar, in the worst case, chances are I miss something altogether. I know that I always have many things to juggle, and I think it's important to know what to prioritize, how to delegate, and when to ask for help," Khun Philipp said. He added that, "I recognize that there are limits to time management and how much I can control. If I'm in the middle of a deep conversation or if someone important to me needs my advice –I would want to be there, whether it's for my family, my friends, my clients or my team. That means some other things must shift but still get completed, one way or the other. One must possess a certain amount of flexibility, hence cant always plan everything ahead of time – improvisation and flexibility are just as important to get everything done in the end."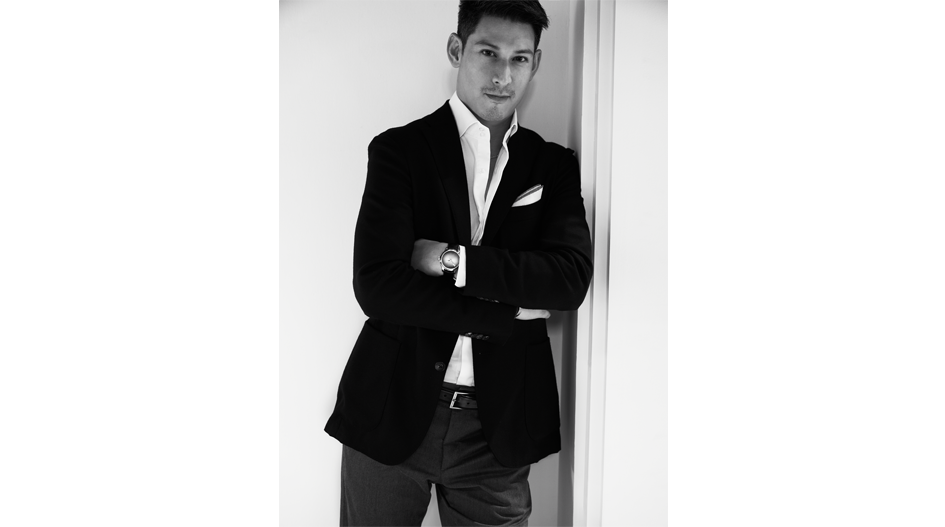 We also discussed his 20-year career in wealth management, wanting to know just what it takes to be successful in this demanding field. "First and foremost: Integrity, you must be honest and ethical. If you don't have those qualities, you won't get anywhere in this industry. You also need patience, both with people and with the markets because things will not always work out the way you want or expect them to. Along with those expectations, time is another factor that can't be easily managed, yet it governs so much of how investment decisions are made. I'd say the third quality is a strong sense of responsibility because our clients have entrusted us with something very important to them. Fourth is credibility, and that goes for everything that I say and do. The last one is probably flexibility. No two days are ever the same in my role, whether it's the market movements, the clients, their expectations, or the opportunities that pop up somewhere. If you're not flexible, you're not going to be very successful because in this field, the ever-changing situations call for responses and adjustments all the time," he explained, given his two decades background in finance and asset management. It begs the question of his definition of success. "Success doesn't just 'happen' overnight, that's for certain. It's the reward of hard work – eventually, but never for sure – but one should be cognizant that luck plays a role, too. Success doesn't come from any one component alone nor can it be forced. Where we were born and what possibilities we were given to grow up to be what we are today – clearly a good part of that is luck and Karma, as it is outside of our direct influence. The other part however is what you do with what you've been given, your choice to surround yourself with good people and to take care of those around you. I really appreciate the fact that I have great family, friends, colleagues and clients, and I know that I have to earn and maintain their trust," said Khun Philipp before adding, "So, success has to be nurtured; you can't rest on your laurels, you can't take it for granted, and you should be aware that it is not permanent without proper care and hard work – and always some luck in the end. Also, you never achieve success by yourself, it's always a combination of who is in your life, both at work and at home. Because without all of those wonderful people in my life, I couldn't do it all, and I would also be less happy. I think happiness and gratitude are two of the most important things in my life. I don't think I could be successful if I wasn't happy. I also love making other people happy. I really do."
In that spirit of happiness and gratitude, Khun Philipp has a very warm relationship with his colleagues. His company operates an open-door policy and the team often has meals together. He'll arrange the occasional surprise treats or host a BBQ at his home, believing that if the team feels connected on a personal level, that will automatically apply to their professional relationships, pulling everyone towards a common goal and shared responsibilities. "Because of my role, I know that my team counts on me, so I have to give my best. It comes automatically with my desire to make people happy – and to keep people happy. As I've mentioned, it is one of my favorite things," he said.
We move on to his lifestyle and personal interests and hobbies. While Khun Philipp isn't fond of indoor sports, he enjoys the occasional round of golf or game of tennis or mountain bike trail rides with friends – strictly for fun and non-competitively. Apart from the leisurely short jaunts to Koh Samui and the annual family ski or summer holiday trip to Switzerland, or San Francisco where his lovely wife comes from, Khun Philipp loves to relax at home, with friends or alone, reading over a nice whiskey or bourbon and a cigar.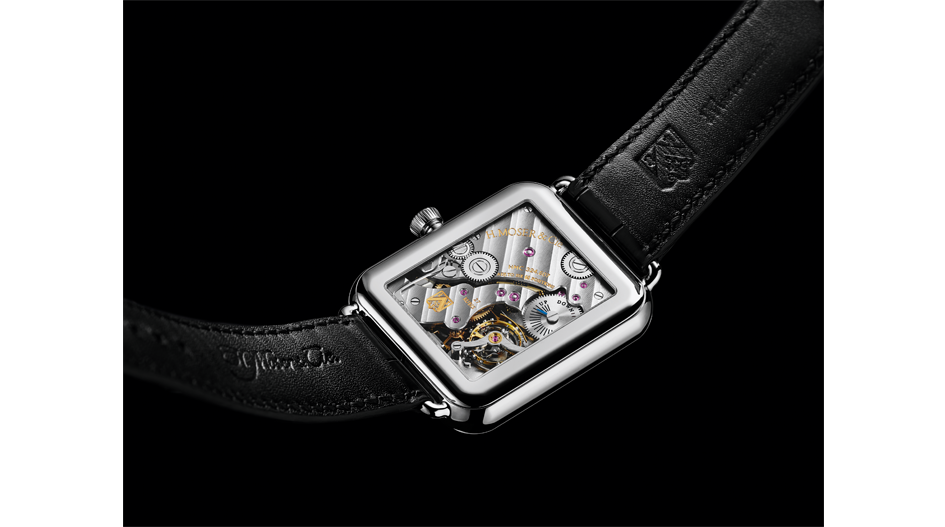 A big passion of his are timepieces: "I'm fascinated by the mechanics of watches, how each and every tiny part works perfectly together to perform simple tasks as well as very complicated functions consistently, once we give the movement "life" by winding and wearing the watch. These magnificent calibers inside the watches, as well as of course the design, material and overall beauty of the timepieces is what represents their intrinsic value for me." Showing us the gorgeous timepiece on his wrist, he said "I really like H. Moser & Cie. for their movements and overall design and attention to detail, like this manual wound "Endeavour Funky Blue Concept" with its 8-day power reserve, which is not only beautiful but also very user-friendly. Or their perpetual calendars which allow the user to adjust the day and month back and forth without damaging the movement. And no matter how complicated the movement is, the dial is always kept so simple, displaying just what is needed. Their unique flanks and lug design is also very elegant, elevating the case design without feeling gimmicky. For To me, Moser feels very contemporary, yet fully backed by the best values of Swiss watchmaking tradition. They have managed to cause some stir in the industry by sometimes adding a very nice twist to classic watchmaking – such as with the "Original Swiss Alp Watch" and their unconventional yet entertaining marketing campaigns. All this brought to us by the very entrepreneurial Meylan family and an efficient, meticulous and creative team around them – proof again that success is a matter of good teamwork. Their label "Very Rare" is derived from the fact that they only produce about 1,200 pieces per year." Khun Philipp detailed as only a true aficionado can. We had to ask what he thought the Moser character would be like, to which he replied, "It would be a confident gentleman, independent and not following short-lived trends. He knows what he wants and can deliver but is humble. He recognizes value in reliability and simplicity." And as for his favourite Moser dial colour? "Funky Blue Fumé, which are shades of sky-blue from midnight to daylight with a special effect. It's stunning and very unique, I never tire of admiring it."
Having gotten to know so much about Khun Philipp's favourite watch brand, we glanced admiringly at his watch once again and noticed the afternoon was over and rush-hour set in around us. Our interview had run on for quite some time. So we closed with our question about his favourite time of day. "The evening", he was quick to respond. "I enjoy evenings because it's the time when you start to wind down. Just like now, you reflect on what happened during the day and you can talk about it with your family, friends or other loved ones. It's also a time to think about what will happen tomorrow and in the future. Sometimes I just smile to myself about something small that happened during the day without talking with anyone as I sit there enjoying a cigar. That's not likely to happen in the morning! I'm not a morning person," he said with a relaxed smile as the sun begins to set.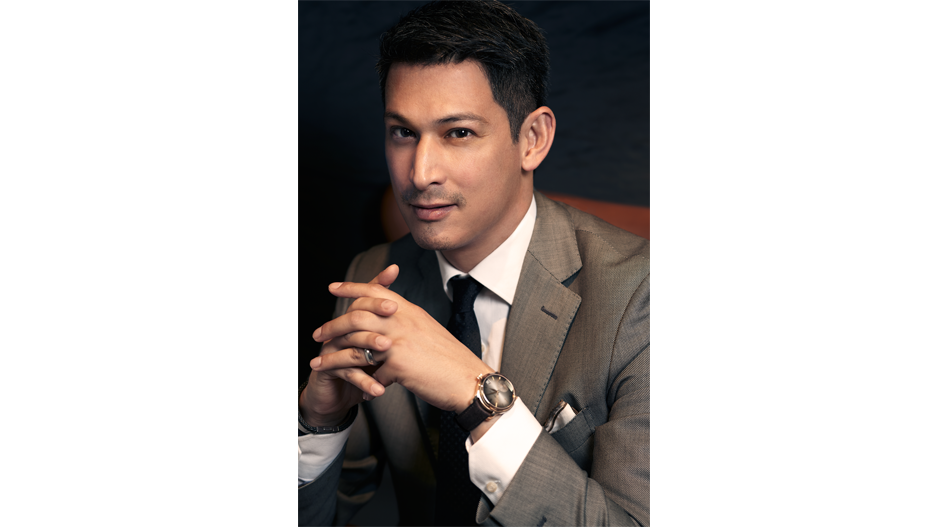 Read more
Share this News