Home / News / FRANCK MULLER – CRAZY HOURS 15TH ANNIVERSARY ASIA EXCLUSIVE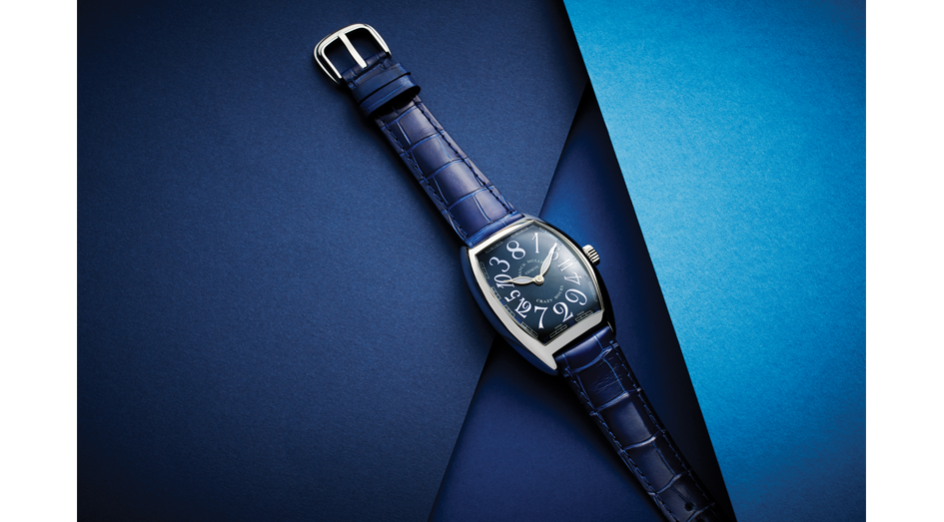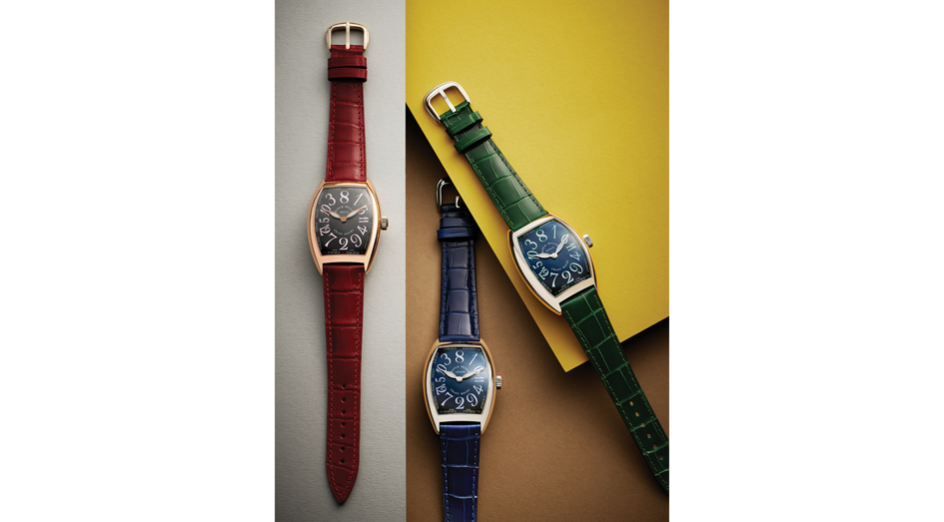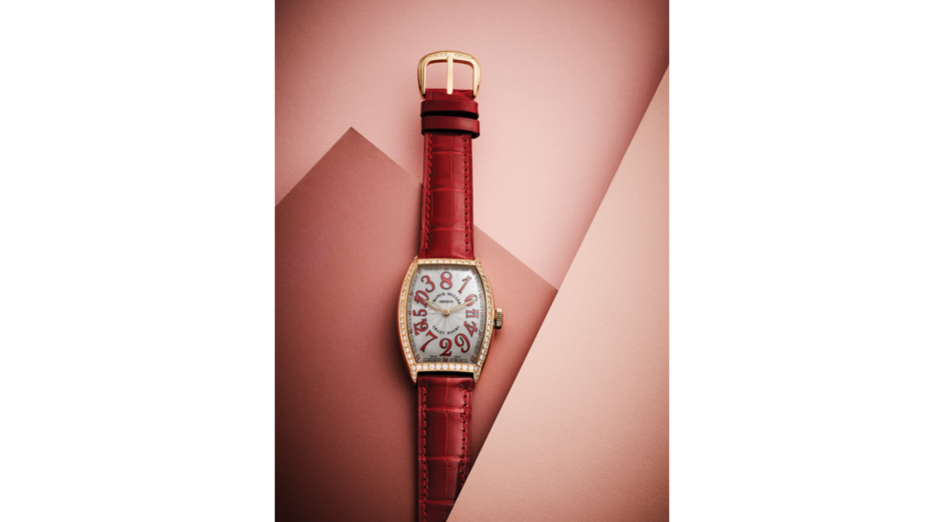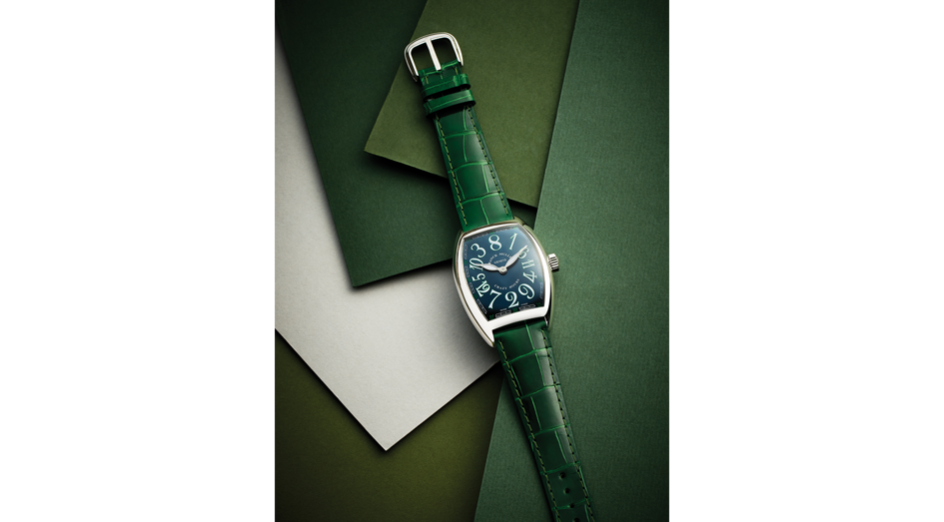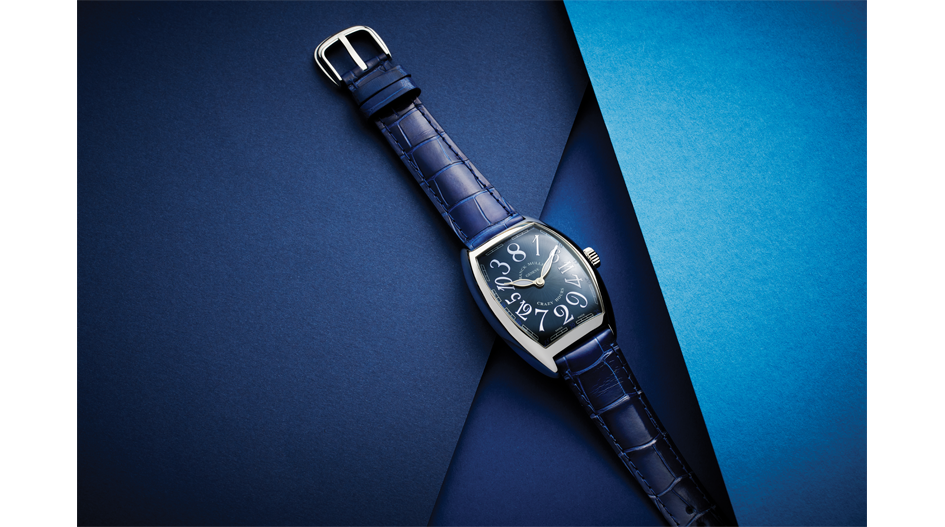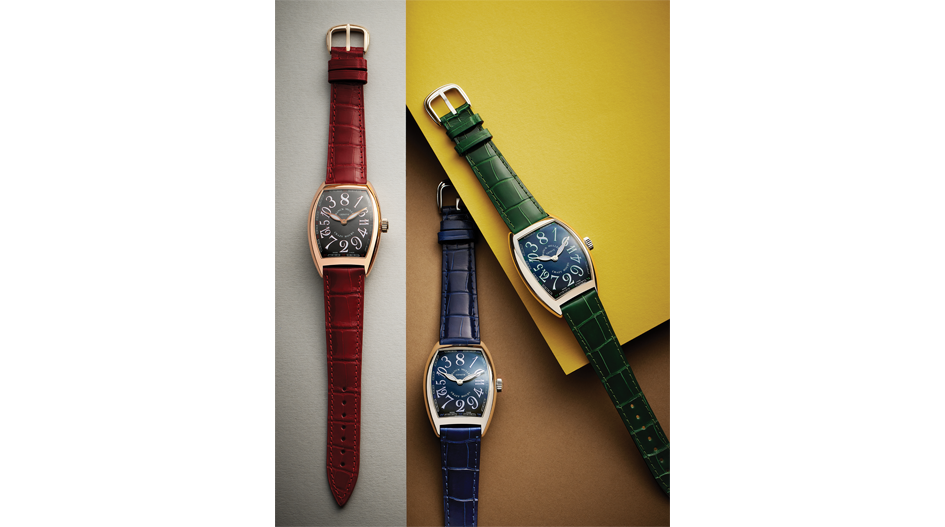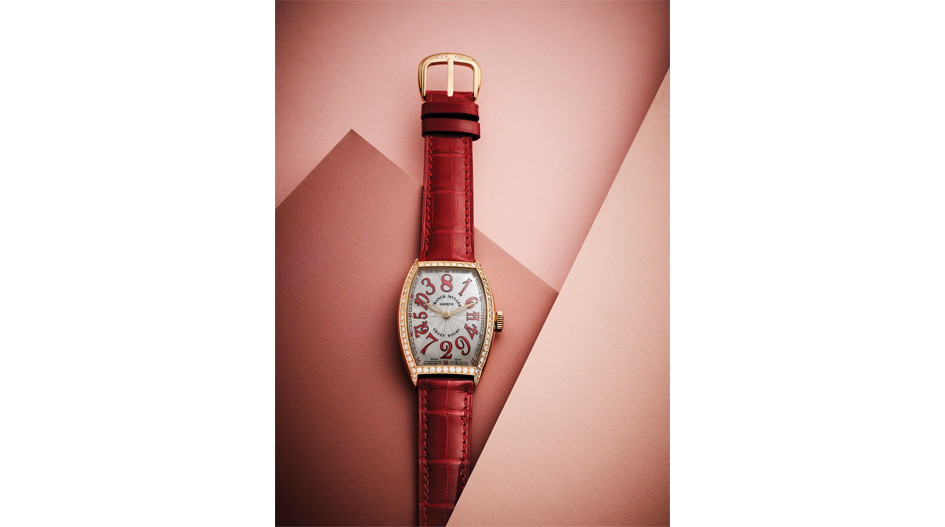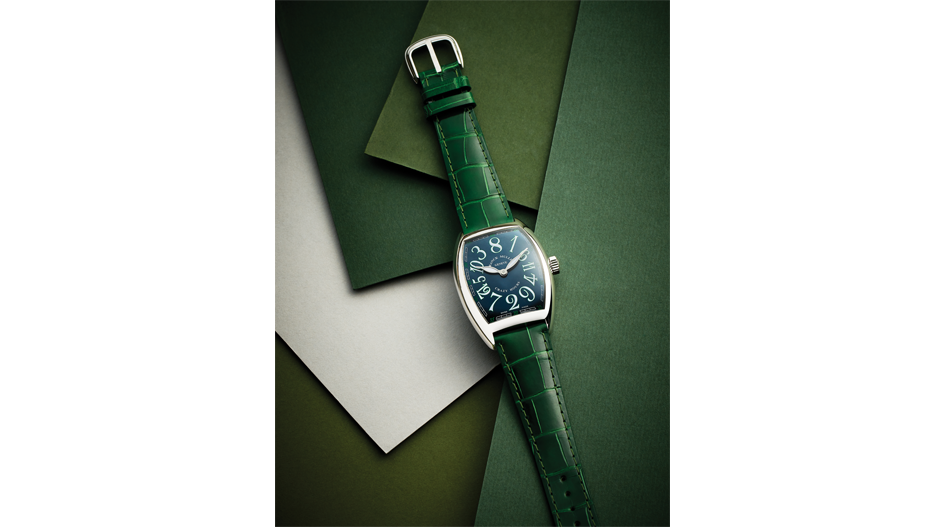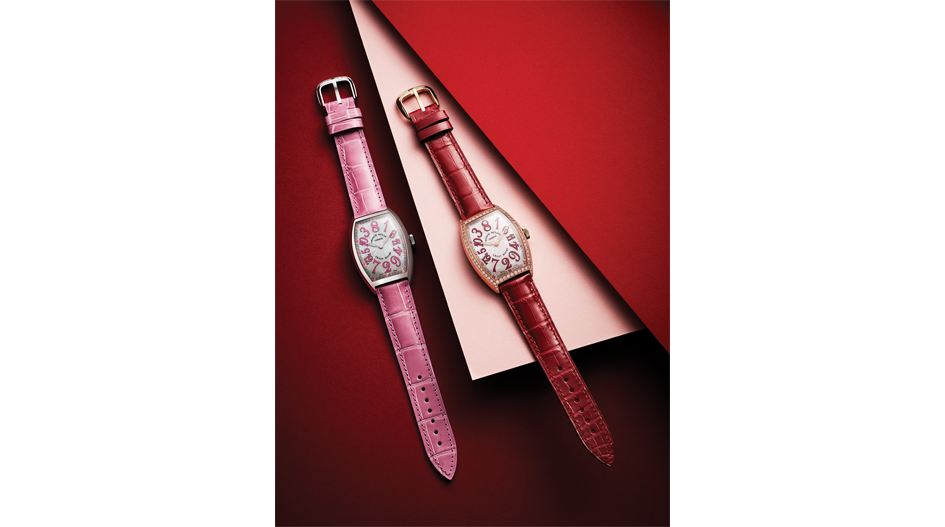 FRANCK MULLER – CRAZY HOURS 15TH ANNIVERSARY ASIA EXCLUSIVE
January 29, 2018
FRANCK MULLER CELEBRATES 15 YEARS OF 'CRAZY HOURS' WITH ASIA EXCLUSIVE EDITIONS
FIFTEEN YEARS OF INSANE, INDELIBLE MAGIC. FRANCK MULLER'S MOST ICONOCLASTIC COMPLICATION, THE CRAZY HOURS, MARKS ITS 15TH ANNIVERSARY THIS YEAR, AND THE RENOWNED INDEPENDENT MARQUE COMMEMORATES THE MILESTONE WITH A SPECTACULAR COLLECTION OF EXCLUSIVE MODELS AVAILABLE IN ITS 23 BOUTIQUES AND SELECT WATCH RETAILERS ACROSS ASIA.
HOUSED IN FRANCK MULLER'S FAMOUS CINTRÉE CURVEX CASE, THE CRAZY HOURS 15TH ANNIVERSARY ASIA EXCLUSIVE BRIMS WITH CAPRICE AND PERSONALITY. AT THE HEART OF THE WATCH IS THE WORLD-RENOWNED CRAZY HOURS COMPLICATION, WHICH HAS ENTHRALLED HOROLOGICAL AFICIONADOS FOR YEARS.
THE DIAL SHOWS TIME IN THE MOST UNCONVENTIONAL FASHION; IT IS DESIGNED TO EXPRESS THE CONCEPT OF TIME AS AN ABSTRACT CONSTRUCT – THAT TIME IS ULTIMATELY WHAT ONE MAKES OF IT. IN A CRAZY HOURS WATCH, THE HOUR NUMERALS ARE NOT DISPLAYED IN ORDER. AS SUCH, AFTER EVERY 60 MINUTES, THE HOUR HAND WOULD JUMP TO THE NEXT CORRECT NUMBER, OFTEN SNAPPING ALMOST HALFWAY ACROSS THE DIAL TO DO SO. MEANWHILE, THE MINUTE HAND FOLLOWS A TRADITIONAL 60-MINUTE CYCLE REVOLVING AROUND THE DIAL.
WITH THE CRAZY HOURS 15TH ANNIVERSARY ASIA EXCLUSIVE, THE TECHNICAL FEAT IS MATCHED BY A SENSE OF YOUTHFULNESS AND FUN. THE WATCHES' BLUE OR GREY DIALS WITH SUNBURST FINISH ON THE 7880 AND 8880, ARE INJECTED WITH SHOTS OF COLOUR: THE FIVE-MINUTE MARKERS ON THE INNER FLANGE SPORT GREEN, RED, BLUE, AND BLACK TONES, WHICH IN TURN, ARE COMPLEMENTED BY MATCHING LEATHER STRAPS. AVAILABLE IN 40 COMBINATIONS, THE CRAZY HOURS 15TH ANNIVERSARY ASIA EXCLUSIVE COMES IN STAINLESS STEEL, STAINLESS STEEL WITH DIAMONDS, ROSE GOLD, OR ROSE GOLD WITH DIAMONDS, AND IN THREE SIZES (39.60MM X 55.40MM, 36.00MM X 50.40MM AND 32.10MM X 45.10MM) FOR GENTS AND LADIES.
"THE CRAZY HOURS COLLECTION STANDS ALONE IN THE PANTHEON OF MODERN WATCHMAKING FOR ITS BOLD, TECHNICAL INVENTIVENESS AND PURE EXPRESSION OF FUN. IT IS A TRUE MARRIAGE OF POETRY, SCIENCE AND ENGINEERING, AND IT SHOWS WHAT THE HOUSE OF FRANCK MULLER IS ABOUT. WE ARE PROUD TO HONOUR THIS 15-YEAR MILESTONE WITH THE CRAZY HOURS 15TH ANNIVERSARY ASIA EXCLUSIVE, WHICH WE ARE SURE WILL CONTINUE TO CAPTIVATE WATCH LOVERS FOR GENERATIONS TO COME," SAYS KINGSTON CHU, VICE-CHAIRMAN AND MANAGING DIRECTOR OF FRANCK MULLER ASIA.
ABOUT CRAZY HOURS
LAUNCHED IN 2003, THE IDEA FOR THE CRAZY HOURS COMPLICATION CAME TO BRAND FOUNDER FRANCK MULLER WHILE HE WAS ON A VACATION IN MAURITIUS. THE COMPLICATION COMPRISES A JUMPING HOUR MODULE AND AN AUTOMATIC MOVEMENT. WHILE THE HOUR HAND JUMPS TO POINT THE CORRECT HOUR NUMERAL, THE MINUTE HAND REVOLVES ROUND THE DIAL IN A TRADITIONAL 60-MINUTE CYCLE. ALTHOUGH THE HOUR NUMERALS SEEM RANDOMLY PLACED, THERE IS A SEQUENCE TO THE 'CRAZY' HOURS – EACH SUBSEQUENT NUMBER IS PLACED AT AN APPROXIMATELY 120-DEGREE ARC AWAY FROM THE PRECEDING NUMBER.
ABOUT THE HOUSE OF FRANCK MULLER
FOUNDED IN 1992 BY MASTER WATCHMAKER FRANCK MULLER AND A WATCH MAKING SPECIALIST AND ENTREPRENEUR VARTAN SIMARKES, THE HOUSE OF FRANCK MULLER IS ONE OF THE MOST ACCLAIMED INDEPENDENT WATCH COMPANIES IN CONTEMPORARY WATCHMAKING. AN AWARD-WINNING BRAND, FRANCK MULLER IS KNOWN FOR ITS HIGHLY EXCLUSIVE TECHNICAL COMPLICATIONS, MANY OF WHICH ARE PROPRIETARY INNOVATIONS, PRODUCED IN-HOUSE WITHIN ITS MANUFACTURE IN GENTHOD, GENEVA.
WITH MORE THAN 50 WORLD PREMIERES AND PATENTS, FRANCK MULLER HAS BEEN DAZZLING THE WORLD WITH CREATIONS THAT HAVE BEEN RECEIVED WITH GREAT ENTHUSIASM BY WATCH CONNOISSEURS AND CELEBRITIES ALIKE THROUGHOUT THE WORLD, AND DESIGNS THAT REPRESENT MAJOR TECHNICAL ADVANCES IN THE HISTORY OF HAUTE HORLOGERIE.
Read more
Share this News