Home / News / Vanguard™ 7 days power reserve skeleton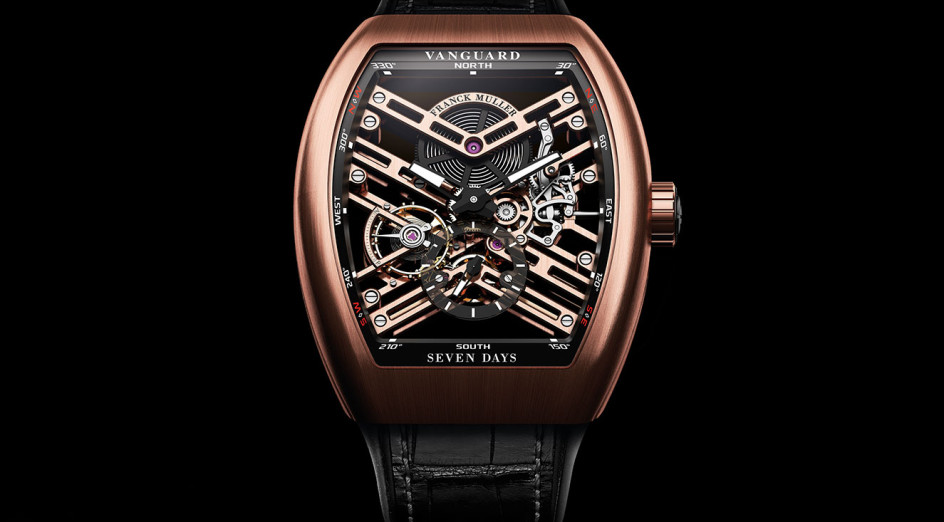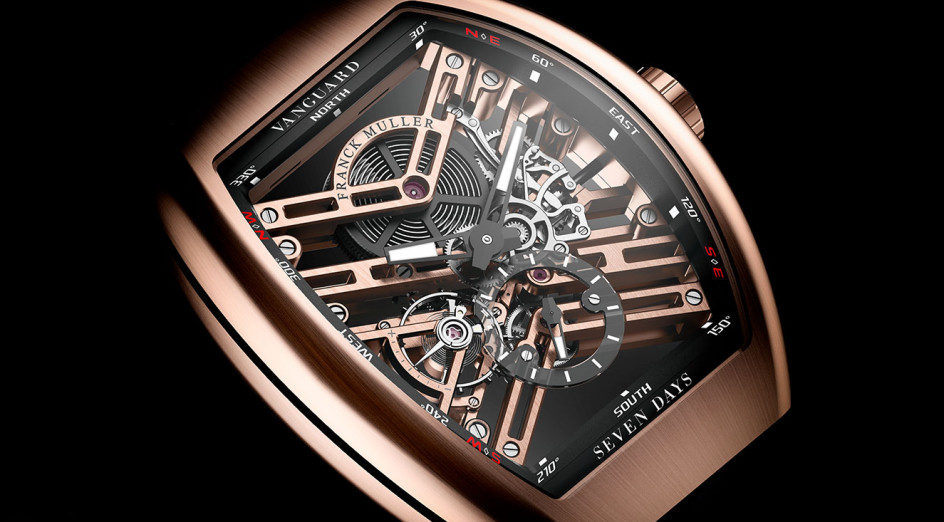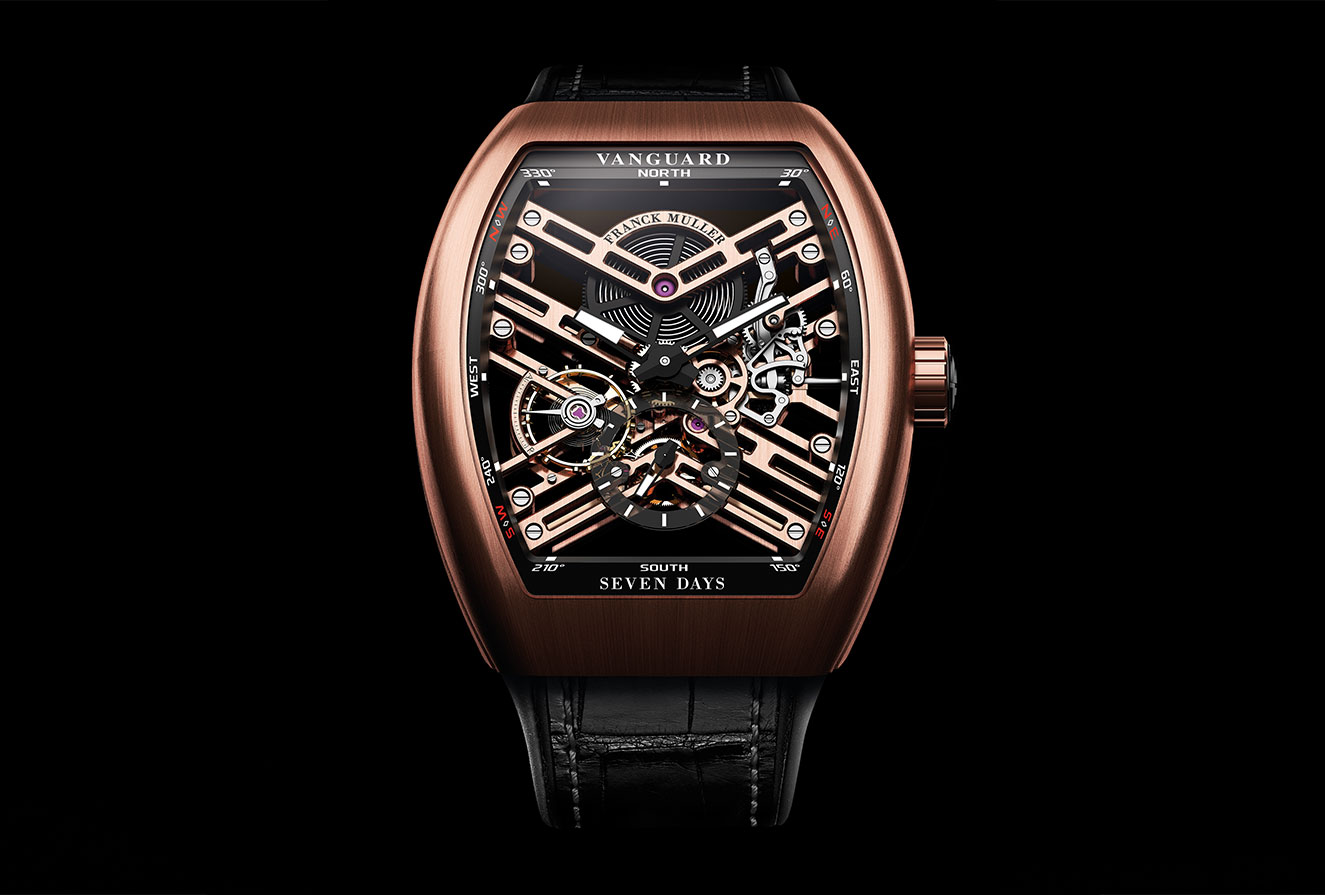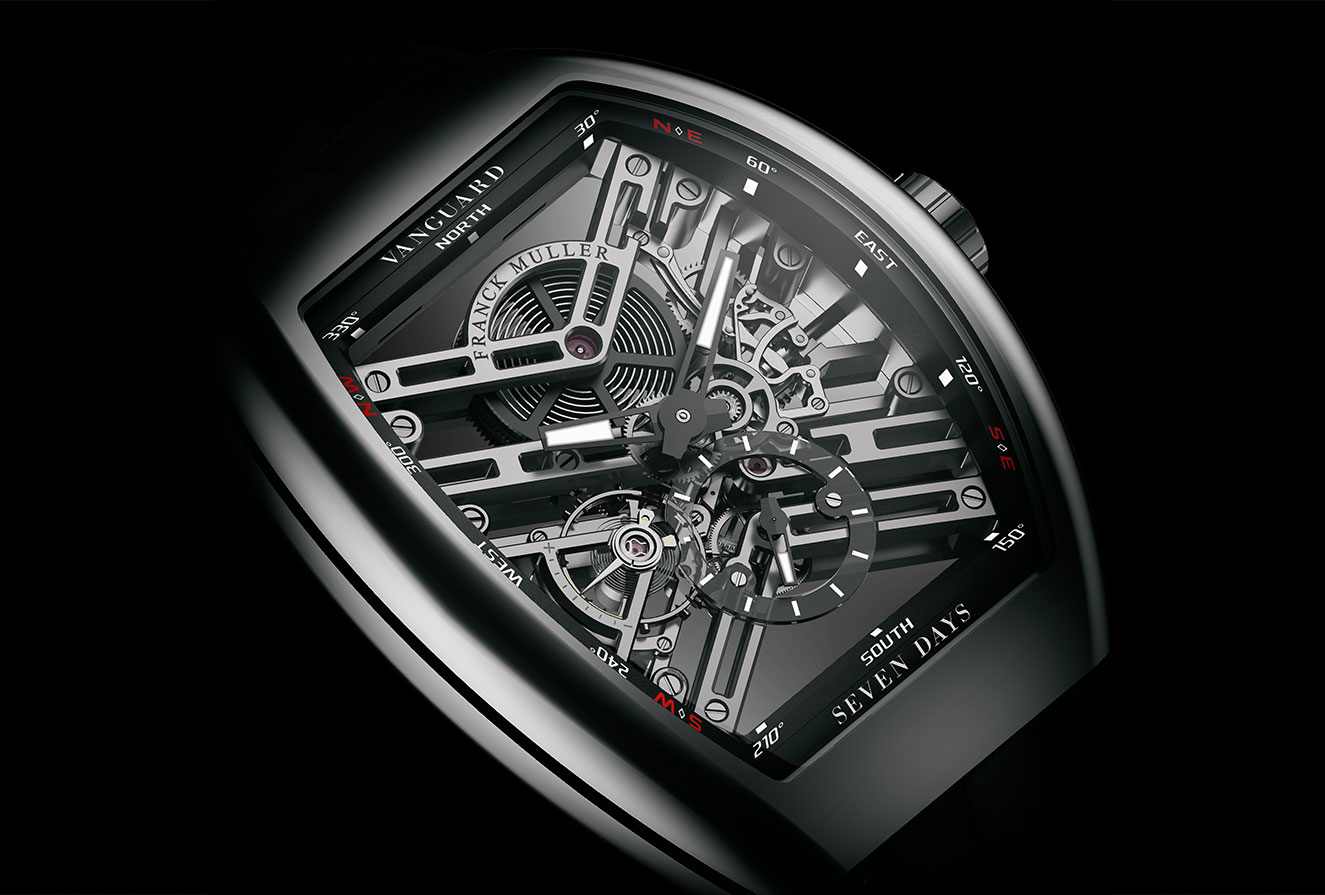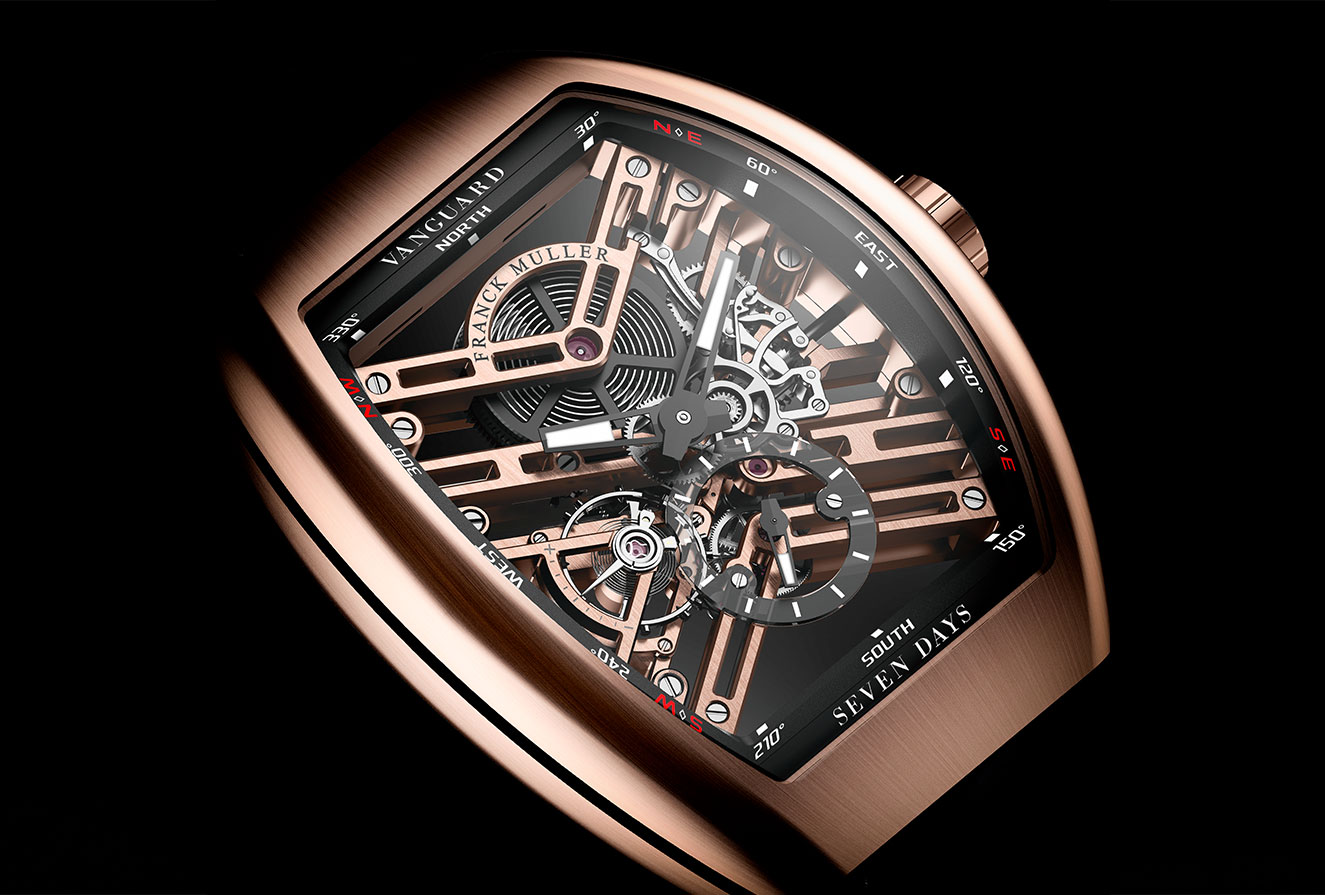 Vanguard™ 7 days power reserve skeleton
October 11, 2017
WHILE KEEPING ITS VERY STRONG DNA, THE NEWLY BORN VANGUARD™ 7 DAYS POWER RESERVE SKELETON PROVIDES A MESMERISING VIEW ON AN IN-HOUSE CRAFTED MECHANICAL TREASURE.
THE BRIDGES HAND-CHAMFERED TO PERFECTION REVEAL NOT ONLY THE MANUFACTURED MOVEMENT OF THE WATCH BUT ALSO A SECOND COUNTER AT 6 O'CLOCK.
THE ARCHITECTURAL AND GEOMETRIC OPEN WORKED BRIDGES HAVE BEEN DESIGNED FOR WATCH LOVERS TO ADMIRE THE MECHANISM IN ITS ENTIRETY. ALONGSIDE THE UNIQUE DESIGN OF ITS BODY THAT REAFFIRMS THE SPORTS ATTRIBUTES OF THE VANGUARD COLLECTION, THE FAMOUS OPEN WORKED HANDS PUNCTUATES THIS NEW DESIGN WITH ITS SEAMLESS INTO THE DIAL.
WHOLLY DESIGNED AND MANUFACTURED IN-HOUSE, THE BALANCED DESIGN OF THE VANGUARD 7 DAYS POWER RESERVE SKELETON SHOWCASES THE PASSION FOR CRAFTS, A SYMBOL OF THE FRANCK MULLER MANUFACTURE.
NOW OFFERING A 7 DAYS POWER RESERVE, THIS NEW MODEL ASSERTS ITS PERFORMANCE AND RELIABILITY WHILE INTRODUCING A NEW DESIGN.
Read more
Share this News