Home / News / FRANCK MULLER LONG ISLAND PEONY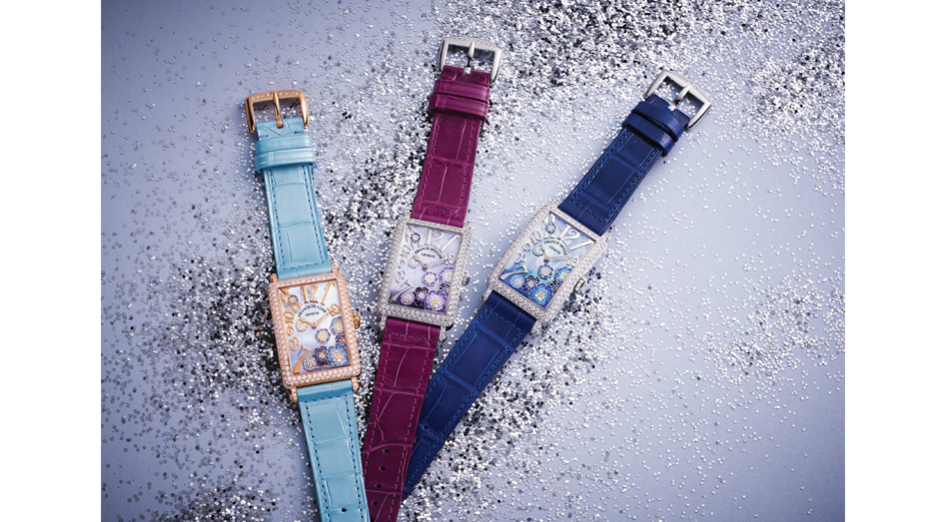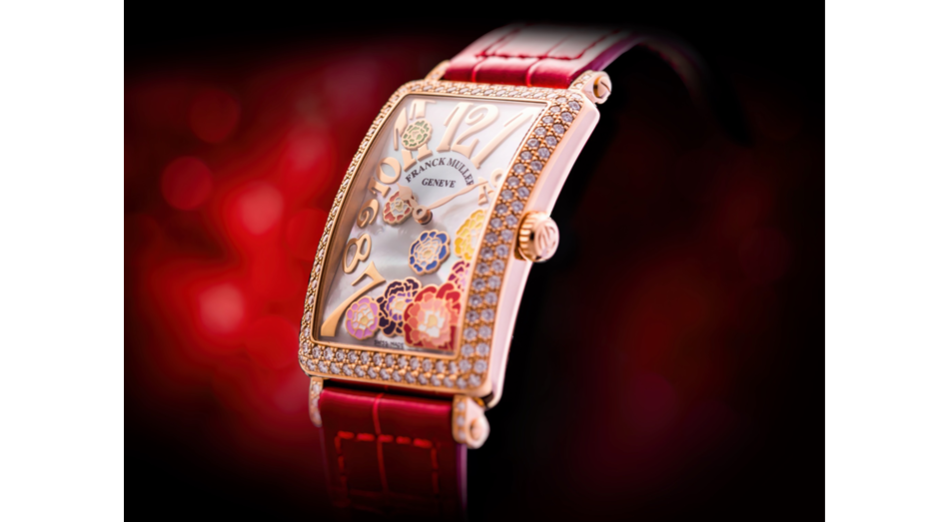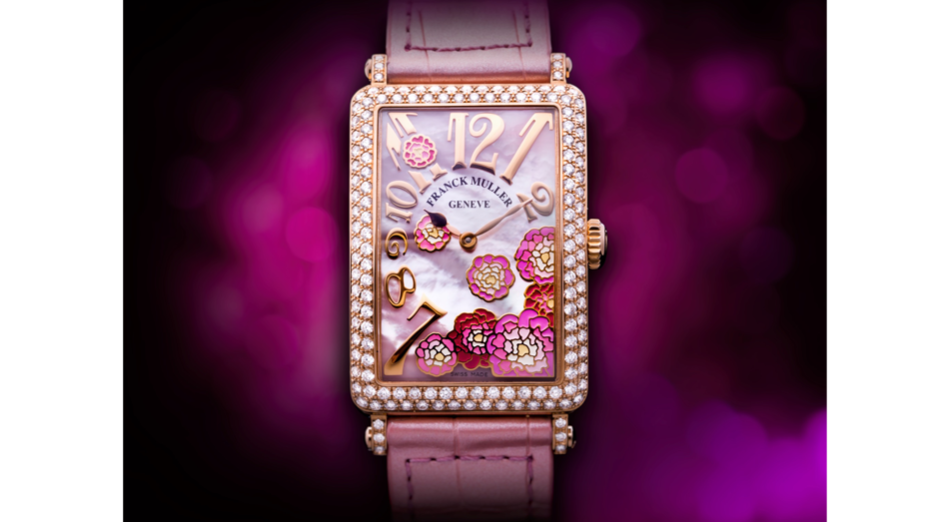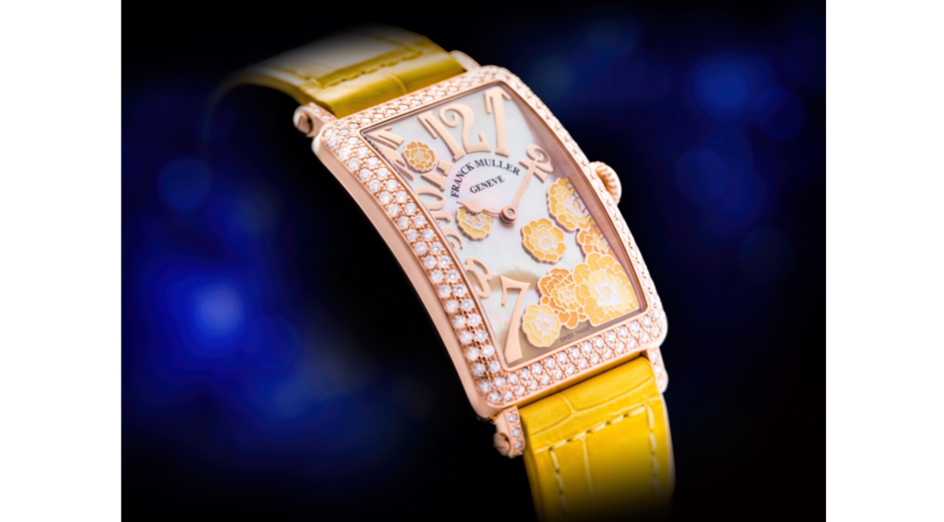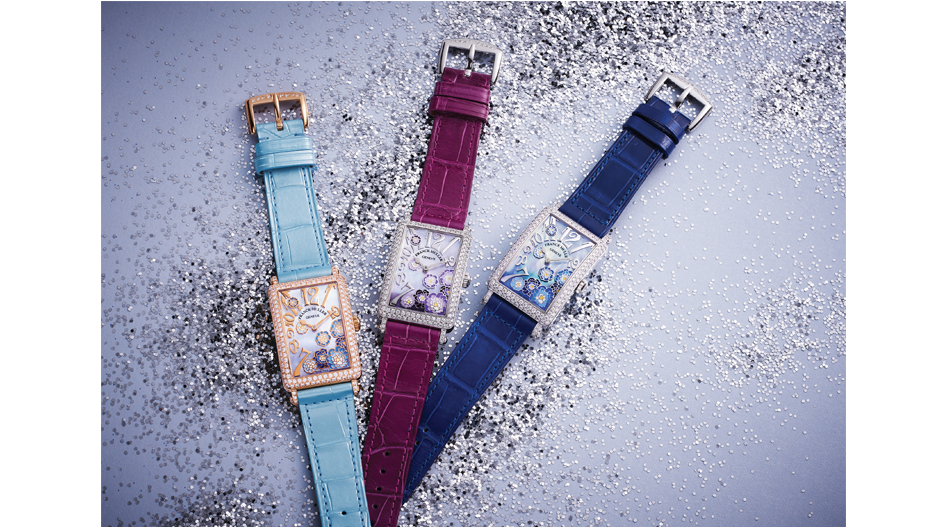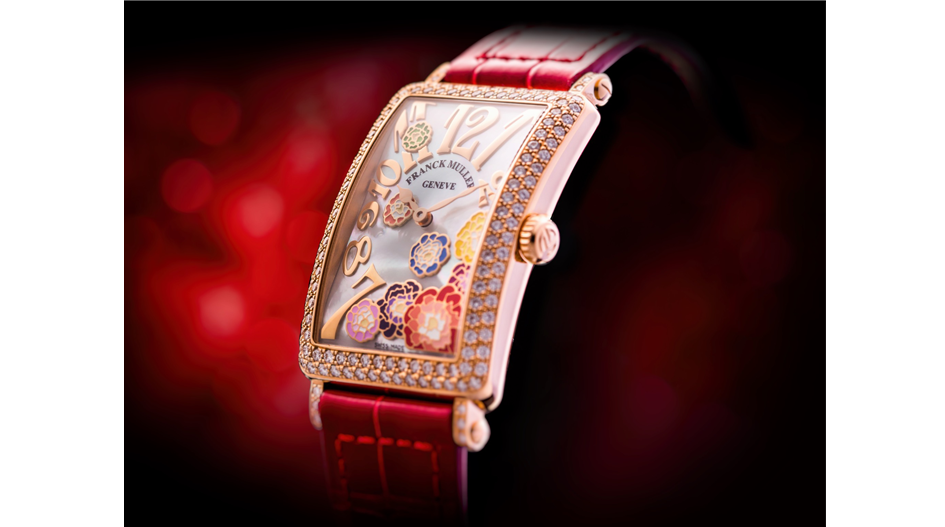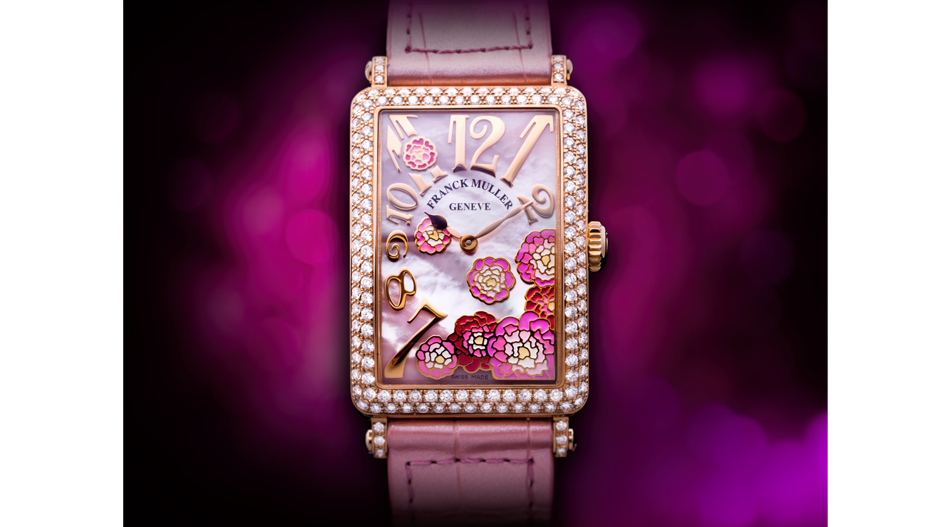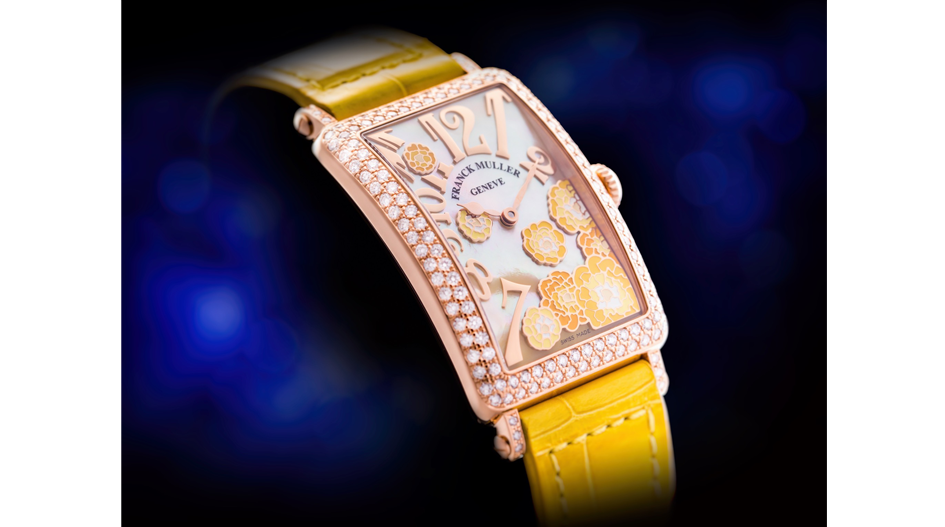 FRANCK MULLER LONG ISLAND PEONY
December 21, 2018
FIND YOUR INNER SPARKLE THIS FESTIVE SEASON WITH THE FRANCK MULLER LONG ISLAND PEONY
Revered as tokens of love and luxury, peonies bloom with delicate grace and tantalizing power. Extensively known as ornamental plants, peonies arouse the senses in a plethora of colours: from deep purple to bright yellow and passionate pink. Their regal transient beauty has been infused indelibly into our lives and cultures, and often leaves us pondering their allure in their absence.
Aptly, this festive season, the Master of Complications is proud to unveil an efflorescent timepiece that is perfect for the joyous occasion. The Franck Muller Long Island Peony Collection is available in a series of six different iterations in either stainless steel or rose gold with diamonds and adorned with an assortment of alligator strap colours.
Upon first glance, one is immediately captivated by the 8 luscious blossoms on the dial, which are meticulously hand-painted by a master dial painter. These precious petals are applied onto a dazzling mother of pearl which are spray-painted on the underside, leading to a coloured pattern visible on the top of the dial. Together with this, the timepiece is then further accentuated by Franck Muller's trademark bold Arabic indices.
 The svelte rectangular profile of the Long Island case seems to timelessly frame up the picture perfect bloom and wears extremely comfortably on the wrist thanks to its slim profile. Peonies are known to live to over 100 years and still produce brilliant blooms – although there may be an absence of the fragrance, this bouquet of seasonal blooms is perennial and will never wilt.
Incidentally, the Chinese name for Peony translates to "most beautiful". Fittingly, these stunning blossoms are adorned with 1.92 carats of diamonds, encrusting its case. Embodying sheer playful elegance, the Long Island Peony Collection is the perfect companion for those amorous escapades of whimsy.
About the House of Franck Muller
Founded in 1992 by master watchmaker Franck Muller and watchmaking specialist and entrepreneur Vartan Simarkes, the House of Franck Muller is one of the most acclaimed independent watch companies in contemporary watchmaking. An award-winning brand, Franck Muller is known for its highly exclusive technical complications, many of which are proprietary innovations, produced in-house within its Manufacture in Genthod, Geneva, endearingly known as Watchland.
With more than 50 world premieres and patents, Franck Muller has been dazzling the world with creations that have been received with great enthusiasm by watch connoisseurs and celebrities alike throughout the world, and designs that represent major technical advances in the history of haute horlogerie.
Read more
Share this News